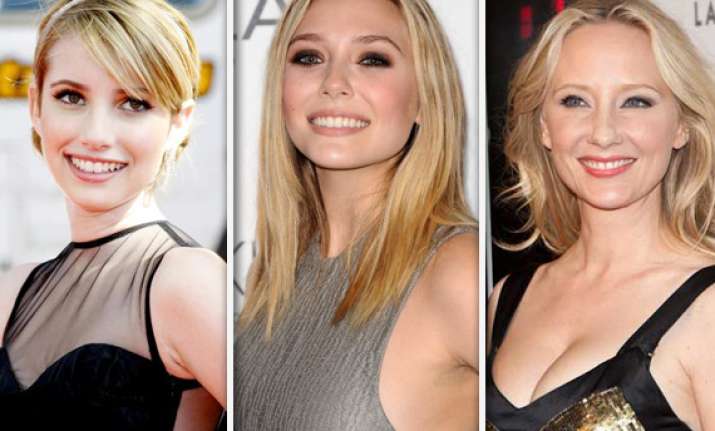 Utah, Jan 23: 'Dress warm enough and still look hot,' seemed to be the motto for this year's Sundance fashion.

At most award shows and festivals, movie stars go to great lengths to appear hip and fashionable. But at the Sundance Film Festival, they are eschewing fashion altogether in favor of keeping warm, to judge by the plethora of star-swaddling parkas on the streets of Park City, Utah.

The festival is held annually in the city, which is popular to skiers and snowboarders from all over the world.

January is sure to be covered in snow, dropping temperatures as low as ten degrees Fahrenheit. Stars travel to celebrate the birth of new films while remaining very fashionable.

"The secret to staying fashionable is remembering to layer because you are always going inside to parties and events and out on the streets and walking out on the Main Street so you have to dress smart and still look cute," said Rachel Mansfield, the Marketing Director of Superdry USA.

"That 70's Show," star Laura Prepon loves winter clothes anyway.

"Honestly? I think cold weather clothes are really cute," said Prepon.

"I am rocking these things called Spirit Hoods, like my big animal hood and I don't know - just trying to stay away from bulky. A little more fitted, you know."

The younger sister of Mary-Kate and Ashley Olsen is the new fashionista on the block.

"These are the clothes I wear in New York so I figured they would fit here too," said Elizabeth Olsen.

"Long sleeves and cute coats," said Emma Roberts.

Roberts wore Topshop, Kenneth Cole boots and a black little over the shoulder Channel bag to the premiere of "Celeste and Jesse Forever."

However, not all actresses have a plethora of cute winter clothes, especially when they live in sunny Los Angeles.

"It's so hard because I came here last year. I have a little collection of cute winter things that I am comfortable with," said Melanie Lynskey.

"I live in Los Angeles so it's a collection of three outfits. I looked on Getty Images before I got here and I was like, 'Oh I wore everything. What am I going to do?' I am not a fancy person who gets to borrow clothes so I am wearing summer things with woolen tights. That was my trick."

You won't find actress Anne Heche in heavy winter gear while promoting her Sundance movie, "That's What She Said."

"No, I don't. I am an actress," said Heche.

"I wear high heels, skinny clothes, no parkas and that's just, I try to sell my movie man. Try to sell that movie."

Emily Blunt and costar Rosemarie DeWitt were promoting, "Your Sister's Sister," in Sundance.

While in Park City, the duo also hit the streets and attended some parties, where they ran into ladies wearing gold tight pants and high stiletto heels.

"They are going to fall," said Blunt. "Last time I was here I saw so many women wipe out."

The Festival has changed over the decades from a low-profile venue for small-budget, independent creators from outside the Hollywood system to a media extravaganza for Hollywood celebrity actors, paparazzi, and luxury lounges.

The Sundance Film Festival continues through Jan. 29.