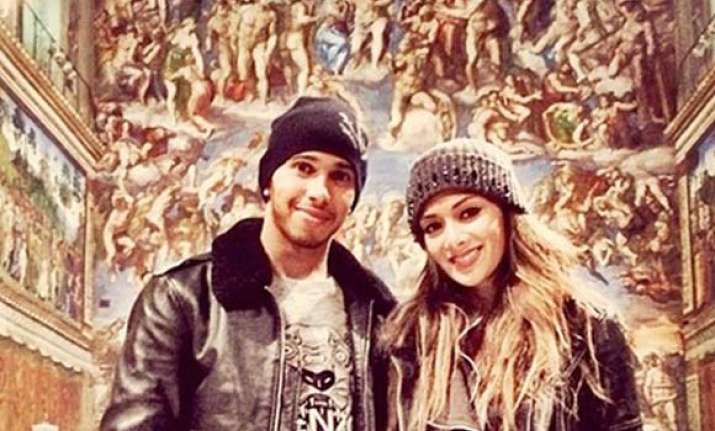 Los Angeles,  Formula one racer Lewis Hamilton tweeted his picture with singer Nicole Scherzinger. The couple is on a romantic vacation in Rome.
The couple was enjoying a trip to Sistine Chapel in Vatican City. They were pictured together in public for the first time since they reunited last week, reports mirror.co.uk. 
Hamilton shared the picture under the caption: "This was a great day....truly humbled by the Sistine Chapel plus there with my wifey. god is the greatest... Sistine Chapel blessed". 
"During the time Lewis and Nicole spent apart, he was absolutely distraught and he said that if he ever got her back he would never let her go. He adores Nicole. They are so in love," said a source. 
Friends suggest the on-again Scherzinger and Hamilton get engaged in the coming months. The couple had a seven-year on-off relationship.