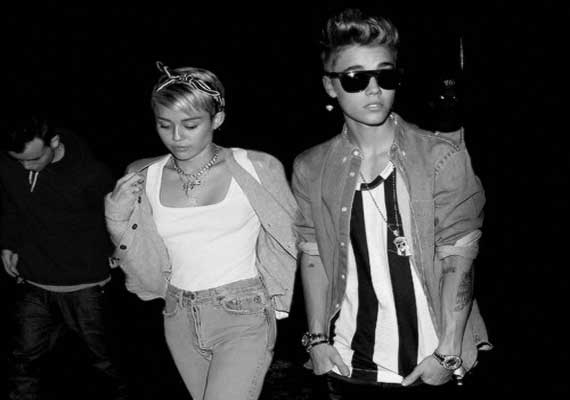 Los Angeles, July 23 : Singer Miley Cyrus has advised troubled teen sensation Justin Bieber to take a break from fame.
Bieber, 19, has been in the news for the wrong reasons lately, which include urinating in a mop bucket of a restaurant and saying "F**k Bill Clinton". The singer later apologised for his behaviour.
However, according to Cyrus, it is important to stay away from the limelight for a while, reports thesun.co.uk.
"I told Justin to take a bit of time out and people aren't so obsessed with you and nitpick. When you're not around, all they want is your music. They want to see what the next thing is. But when your music is out they just want to talk s**t about you," Cyrus said.
She also feels that things become difficult when one is a celebrity.
"When you're a worldwide star, everyone sees everything. Lots of people make a video and put it on Instagram, some people might think it's funny but because it's Justin Bieber, it's really bad," Cyrus said.
"If it was your friend p***ing into a mop box then you would be laughing, but because it's Justin Bieber, then it's really bad," she added.
Cyrus is not the first celebrity to offer words of wisdom to Bieber. Recently, Britney Spears also advised Bieber to be careful about the side effects of fame.