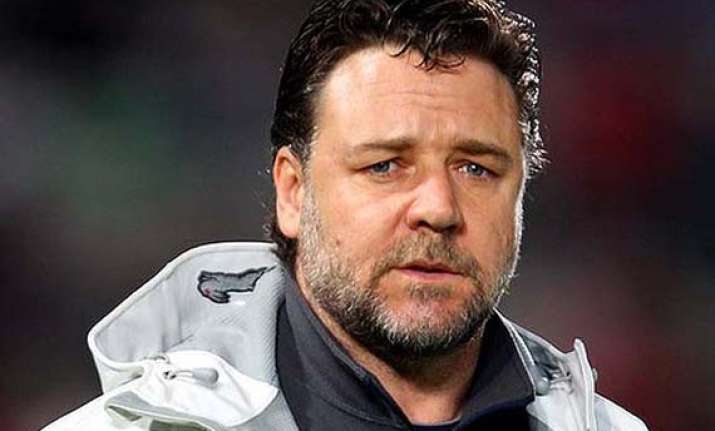 Los Angeles, Nov 21: His hectic shooting schedule through 2012 left him little time to spend with his children, but now actor Russell Crowe is seriously contemplating cutting down on his career commitments.
The actor recently wrapped Darren Aronofsky's biblical epic "Noah" and is preparing to shoot "Winter's Tale" with Will Smith.
But he regrets taking on so many jobs as he desperately misses his sons, Charles, eight, and six-year-old Tennyson, reports dailystar.co.uk.
"Starting on another film set tomorrow. I need to go home and be with my children. Cannot believe how fkd (f**ked) up my schedule has become this year," tweeted Crowe.
He then promised to spend more time with his kids, after one follower, a travelling salesman, told the actor he shares the same problem.
"I sympathise. I haven't seen mine (my children) since late September. Maybe 40 days with them for the year. Won't happen again. All the best," posted the actor.
The "Gladiator" star has spent a large part of 2012 on film sets, including the movie adaptation of hit musical "Les Miserables". It seems to have taken its toll on his personal life, with Crowe reportedly splitting from wife Danielle Spencer in October.