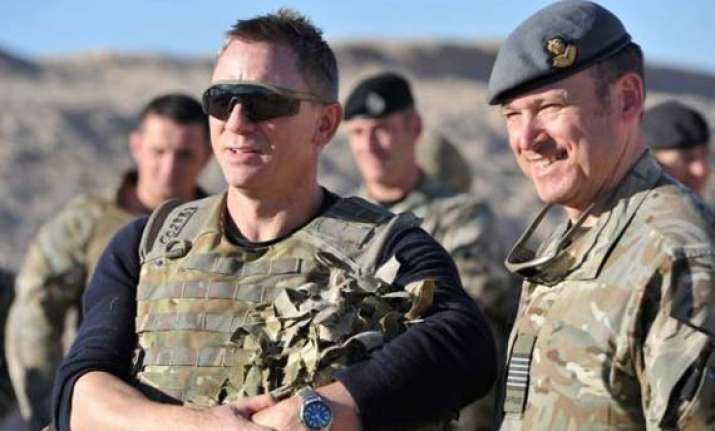 Los Angeles, Nov 20: Actor Daniel Craig surprised US army men posted in Afghanistan when he met them and watched the latest James Bond movie "Skyfall" with them.
Craig, 44, who played the role of James Bond for the third time, went to Camp Bastion in Helmand province and took a copy of the hit new movie with him, reports dailystar.co.uk.
The actor gave a speech to all the soldiers, praising their bravery and then sat down to watch the movie with team.