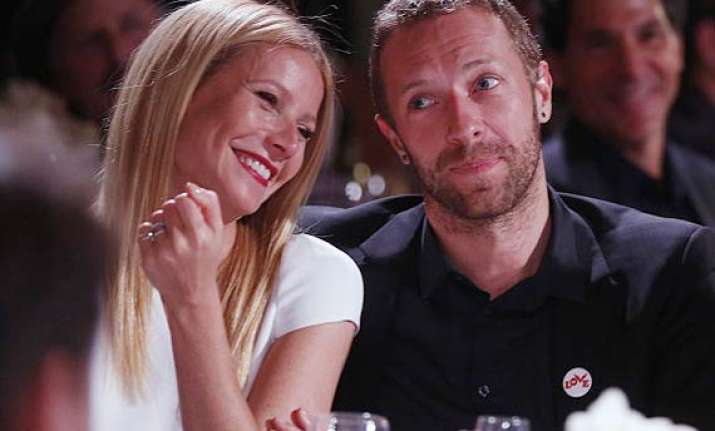 Los Angeles: Singer Chris Martin has reportedly bought a painting as a special parting gift for his wife of 11 years, Gwyneth Paltrow. The two have announced their split via an official statement.
Paltrow and Martin, who married in a secret ceremony in Mexico in December 2003, announced March 25 that they have decided to "consciously uncouple and coparent".
But if a source is to be believed, Martin, 37, bought a painting of a bird in flight by Mila Fürstová for Paltrow, with whom he has children Apple, nine and seven-year-old Moses, reports dailymail.co.uk.
The gift, said the source, marks the new stage in their lives.
"Chris has even given Gwyneth a present to mark this new stage, a painting of a bird in flight by Mila Fürstová. It's beautiful," said the source.
Martin and Paltrow are also said to have been on a family vacation on the island of Eleuthera in the Bahamas, when the revelation about their separation was made.
Explaining the decision for the pair to take off on a holiday together at this time, the source said: "Going away together may seem unusual but that's Gwyneth and Chris. Foremost they want the kids to see they mean business about remaining a family, and another... they want to miss the fallout."