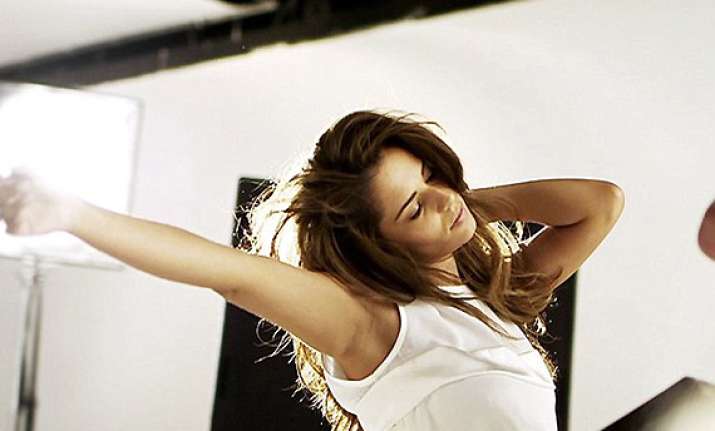 London, Aug 8: Singer-songwriter Cheryl Cole says she wasn't nervous about going bare-faced in a new TV advertisement for a beauty brand's latest skin perfection range.
"I thought I would be nervous or apprehensive about not being able to wear foundation on a shoot, but it's actually been really liberating to have the freckles out in full force," femalefirst.co.uk quoted Cole as saying in a video.
The advertisement for French beauty brand L'Oreal, also stars Canadian model Coco Rocha. It marks the first time that Cole has promoted the brand's skincare products instead of their makeup. She also said that turning 30 in June had a big impact on the way she thinks about her skin.
"Skincare had never really felt like something that I've wanted to do before. Especially wrinkle creams and that kind of thing - they never really felt right for me. But this is a great product for me as it's more about preparing your skin before you reach that stage," said Cole.
The skin perfection range is aimed at women under 35 years of age. The line comprises five products to help transform visible skin quality, with formulas containing Perline-P and patented LR 2412.
"Skin Perfection works to perfect your skin - it tightens pores, gives luminosity and helps to improve skin texture. It has all the skincare benefits you want before you put on your make-up, which means you don't need to mask your skin," Cole added.