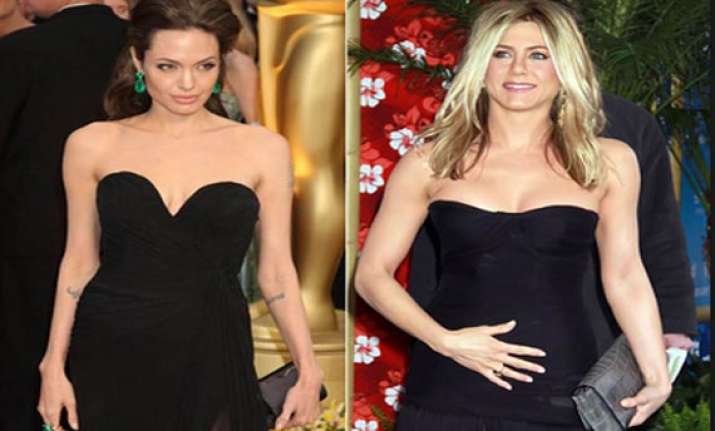 Los Angeles, May 22: Actress Jennifer Aniston reportedly cried after reading about her former husband Brad Pitt's current partner Angelina Jolie's double mastectomy.
Aniston was upset after she learnt that Jolie had both her breasts removed after finding out that she had an 87 percent chance of developing breast cancer.
"She was moved beyond belief reading Angelina's story. It really took her by surprise how brave she is. To go through such a major thing for all her family has made Jen realise that regardless of how they hooked up, Angelina does really love Brad and their six kids," femalefirst.co.uk quoted a source as saying.
Aniston had split from actor-husband Brad Pitt in 2005, after which Pitt started dating Jolie.
The source added: "Sure, Jen got hurt when Brad left her and the pain dragged on for years, but she's so over it now, and wants to extend an olive branch to Angelina."
Aniston, 44, has been a campaigner for breast cancer and has friends who have been affected by it, including singer Sheryl Crow and actress Christina Applegate.
"Jen was a major rock for Sheryl, who had seven weeks of radiotherapy when a lump was found after a standard mammogram. Jen will never forget how brave she was. That's why she knows full well what an enormously brave decision Angelina's made," the source added.