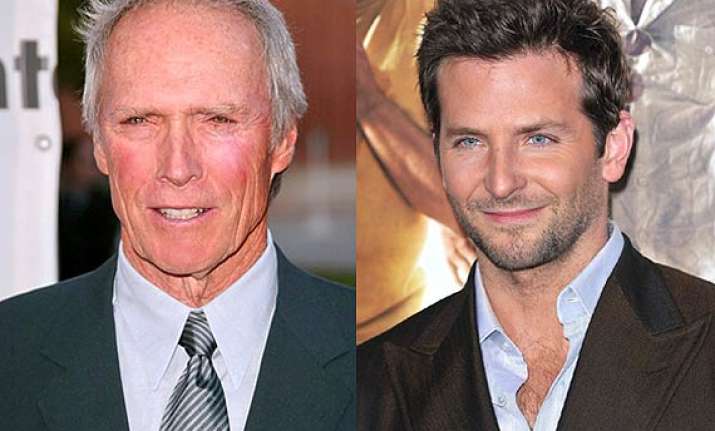 Los Angeles, Actor Bradley Cooper was reportedly mocked by actor-director Clint Eastwood on the sets of "American Sniper".
Eastwood referred to Cooper as "Her Highness" and "The Duchess", since the actor spends too much time in the make-up chair, reports showbizspy.com.
"It started because Clint thinks Cooper takes too damn long in the makeup chair," said a source.
"And lately, whenever he needs Bradley and costar Sienna Miller, he yells-'Are the girls ready'? Clint's rightly proud of his reputation for getting most scenes in just one take - but when action sequences with mud-crawling and fence climbing involving Cooper require retakes, Clint jeers, 'Are you ladies ready to try that again?"
"Even though the pet names are hilarious, Bradley can't stand it but it's Clint Eastwood - so he keeps his mouth shut and does what he's told," added the source.
"American Sniper" is slated for a release in 2015.