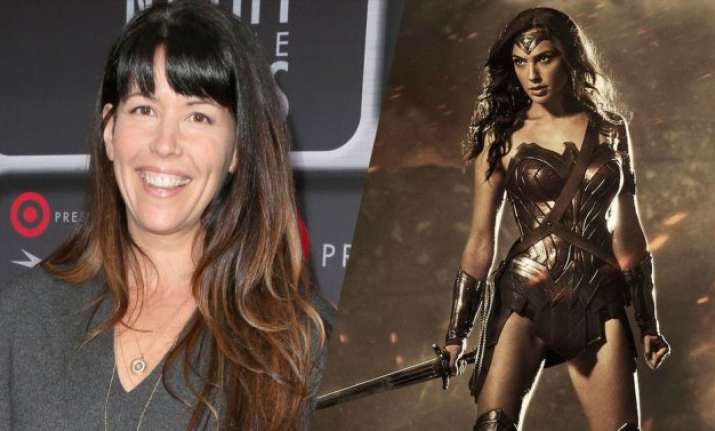 The Gal Gadot starrer film Wonder Woman created much buzz across the globe. Not only did the movie strike gold with audience but also minted massive business at the box-office. The filmmaker Patty Jenkins was also lauded for her incredible directional skills.  On such a scenario, everyone is excited for Wonder Woman 2. However, Patty reportedly delayed talks in connection to helming the film. Now, the reason behind her delay is out and currently, Patty Jenkins is in final talks to helm the sequel of Wonder Woman.
In talks with Warner Bros, Jenkins is close to signing a deal with the studio to step back into the director's chair, reports aceshowbiz.com.While "Wonder Woman 2" was officially confirmed at the Comic-Con, Jenkins' involvement beyond writing a treatment for the sequel was not confirmed until now. 
Jenkins is in negotiations about her salary after "Wonder Woman" became a hit which is also the reason why the deal is getting delayed.
Wonder Woman 2 is set for a December 2019 release. Geoff Johns is providing the screenplay for the film while Gal Gadot is set to return as Diana Prince.
It's been reported that Chris Pine will also return for the sequel despite his character's apparent death in the first movie. 
While casting for Wonder Woman 2 is still a way off, Oscar-winning actress Geena Davis has offered herself for a part in the next installment.
Known for an illustrious career and major roles in the likes of The Fly, Beetlejuice, and Thelma & Louise, Davis was one of the biggest actresses of the '80s/'90s. She still turns her hand to the silver screen, but these days Davis is best known for her time in TV roles on Grey's Anatomy and The Exorcist. That being said, she returns to cinemas with the upcoming Marjorie Prime and has kept an eye on the recent boom in action movies that focus on the fairer sex.
(With IANS Inputs)
For more entertainment news and updates, follow our Facebook page