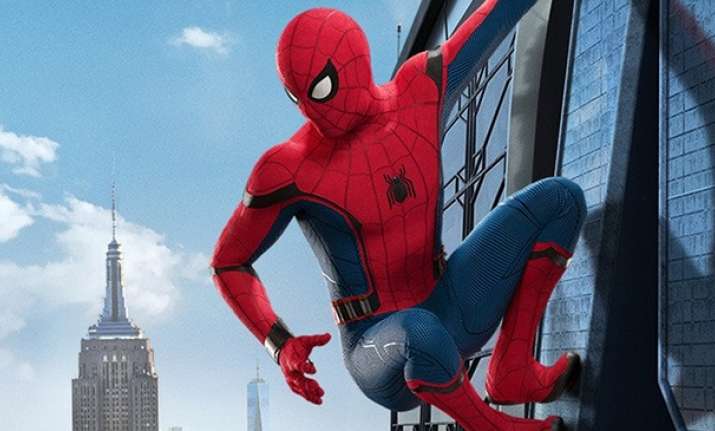 Spider-Man: Homecoming starring Tom Holland has released and Twitter has applauded the superhero flick. The movie has been directed by Jon Watts. Ever since the trailer of the film was released, audiences were curious to see the flick. And, now the excitement is visible on social media. From lauding the performances to making plans to watch it, Spiderman fans are only talking about the film on social media. Here's how Twitter reacted to Spider-Man: Homecoming.
Peter Parker 🕷 you nailed it #spidermanhomecoming #spiderman… https://t.co/wKLR4aPLX6

— Jonathan Loaiza (@jstylez973) July 7, 2017
Hands down best Spider-Man Movie out right now. <3 I absolutely loved it. #SpiderManHomecoming #Marvel

— Adrian🌸 (@GeekiGizmo) July 7, 2017
The movie is a visual treat for movie buffs. Tom was liked by everyone as new age Spidey. People are calling it more engaging and funny than the previous instalments.
OMGGGGGG! #SpiderManHomecoming was Sooooo goooooood! Hilarious! Fun! @TomHolland1996 was excellent! Can't wait to see it again!

— ThatOneNerdRon (@raspiras8) July 7, 2017
@TomHolland1996 Is basically Peter Parker in real life, loved #SpiderManHomecoming btw😊

— Massimo (@massimo_digi) July 7, 2017
#SpiderManHomecoming was better than expected, glad it's not another origin story and all I can say is give me more of @Zendaya

— Naomi (@YouthquakerMimi) July 7, 2017
#SpiderManHomecoming was really good! It's the first Spidey film I felt had the perfect balance of showing us Peter & Spider-Man.

— Tim Geraci (@TimG311) July 7, 2017
The film will make you revisit to your school days. The excitement that people from all over the world have for the film on social media indicated that it is going to be a blockbuster. In fact, Shah Rukh Khan was recently seen sharing the picture of his son AbRam Khan in Spiderman costume indicating that both he is their favourite superhero. It is yet to be seen if the film becomes successful to spell magic at the box office.