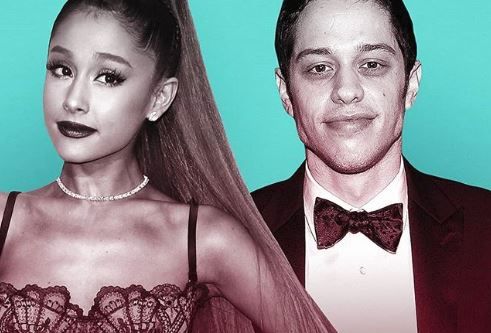 The "America's Got Talent" host opened up about Davidson's plans to propose to Grande on Thursday saying he was very excited, reports people.com.
"He called before he was going to do it, and I said, 'Salud!'" Cannon told Entertainment Tonight. "He was really excited, so I was like, 'I love it, man. Keep it going.' Love is in the air!"
"To see them together - and I've been one of those dudes with one of those fantasy, fantastic relationships where you just go off and get married," Cannon said, referring to his marriage to Mariah Carey and their marriage after just weeks of dating.
"So I was like, 'Do it,'" he continued. "I've congratulated Pete. I haven't spoken to Ariana, but I'm happy for them."
Cannon even offered to officiate their wedding, comparing their relationship to a classic 2004 film.
"I think they're outstanding. They're young people in love and you can't knock that. It's like The Notebook. I'm up for all weddings. I'll officiate. I don't know how long they'll last if you let me do it, but I'm up for it," he said.
As for whether he believes their relationship is moving at too fast of a pace, Cannon said he doesn't believe that.
"I'm a hopeless romantic, or as I say, a fearless romantic," he explained. "I just like to jump into it, and sometimes it can get you in trouble, but it makes for some great stories."
(With IANS Inputs)