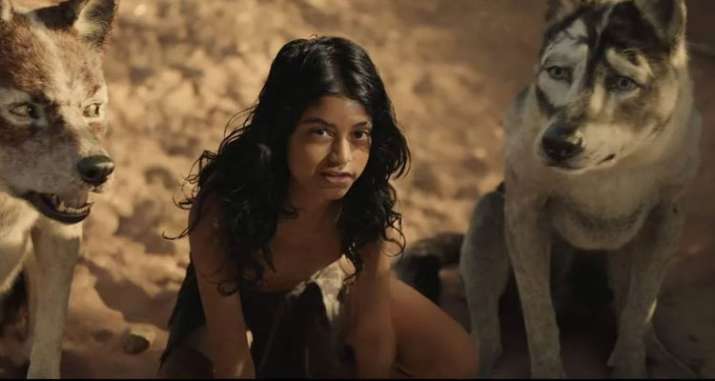 The official Hindi trailer of Mowgli: Legend of the Jungle  is out now.  The 2-minute 29-second trailer is riveting, to say the least. It gives you a sneak peek at Mowgli's journey of discovering where he truly belongs – the human society or the jungle. The film, an Andy Serkis directorial, is the classic story of an Indian boy named Mowgli, who becomes friends with several creatures in the jungle. It is based on Rudyard Kipling's beloved The Jungle Book stories.
Rohan Chand, who plays the titular role, has dubbed for the Hindi version of the film. While Abhishek Bachchan has dubbed for Bagheera, Anil Kapoor is the voice behind Baloo. The character of Kaa has been rendered by Kareena Kapoor Khan. Madhuri Dixit and Jackie Shroff brought alive the characters of Nisha and Shere Khan respectively. Freida Pinto plays the role of Messua in the film.
Watch Mowgli: Legend of the Jungle Hindi trailer here.
The Jungle Book tells the story of an Indian boy named Mowgli, wandering in an enchanting Indian forest with an entourage of his animal friends and fighting for survival. Mowgli's adventures have made way for several adaptations like the popular eponymous 1967 animated film or Jon Favreau's similarly titled re-imagination.
Netflix bought the film from Warner Bros in July. The acquisition is believed to be one of the streaming giant's costliest ever purchases.
Warner had planned to release the movie in October.
Directed by Andy Serkis, Mowgli: Legend of the Jungle will premiere globally on Netflix on December 7.