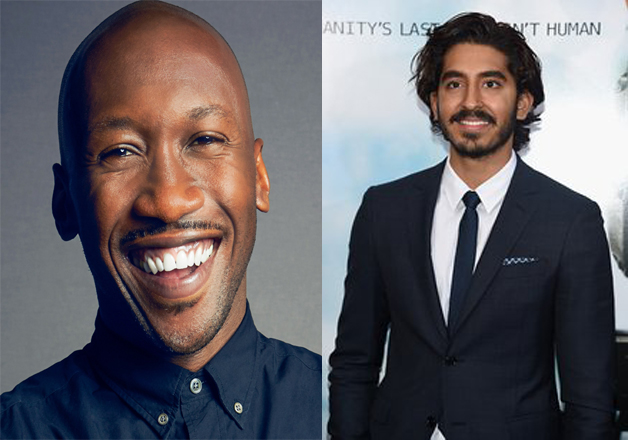 Mahershala Ali scripted history as he became the first Muslim to win an acting Oscar. He won the award in the Best Supporting Actor category for his powerful performance in 'Moonlight'. The actor defeated Dev Patel who was nominated for 'Lion'.
He was presented the ceremony's first trophy by last year's best supporting actress winner, Alicia Vikander. "My grandma would want me to button up. Wow," began the actor amid a standing ovation from the Hollywood audience. "I want to thank my teachers and professors who told me that it is not about you, it is about characters," he said, thanking his wife Amatus Sami-Karim for being supportive while she was expecting their first child, a daughter born just four days ago.
Other nominees in the category were Jeff Bridges  ("Hell or High Water"), Lucas Hedges ("Manchester by the Sea" and Michael Shannon ("Nocturnal Animals").
Ali's name was recommended to Jenkins by producer Adele Romanski, who had worked with the actor on the Bay Area-set independent drama "Kicks." And it was then that Jenkins cast Ali as Juan, a dealer in Miami's Liberty City neighbourhood, who sees in a young gay boy named Chiron a desperate need for guidance and protection. The movie's signature image is that of Juan holding the boy in the surf as he teaches him to swim Ali had revealed that he shaped his performance of a drug trafficker on mentors who left a positive impact on him.
Ali birth name is Mahershalalhashbaz and he converted to Islam in 1999.
The actor has been on a whirlwind awards tour, collecting one trophy after another, including the Screen Actors Guild award for supporting actor.
The actor's exceptionally fruitful year saw his 16-year career skyrocket in 2016 with an Emmy nomination for his fourth season as "House of Cards'" Washington insider Remy Denton, an acclaimed run on Netflix's "Luke Cage" and a role in another Oscar-nominated film "Hidden Figures".
(With PTI Inputs)