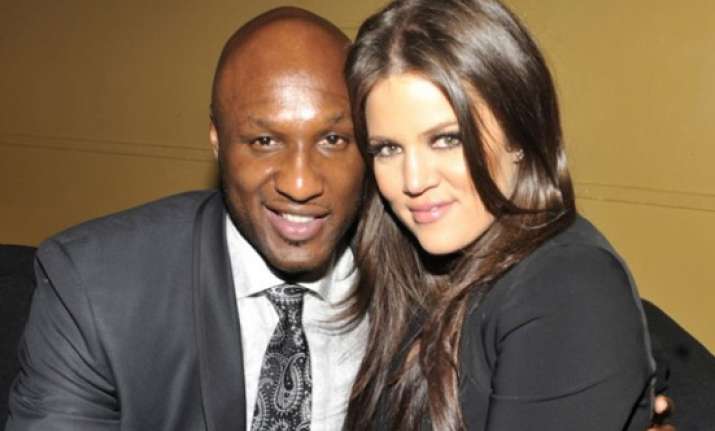 Los Angeles: Reality TV personality Khloe Kardashian tried a fertility treatment so that she gets pregnant in order to "fix" her marriage with former basketball star Lamar Odom. But she is now relieved it did not work.
On her show "Kocktails With Khloe", she said: "I do want to have a baby in life. I tried IVF and all that. At the time, I was like, 'Oh, I've got to have a baby!'
"That's all I wanted at the time, and I thought it would maybe fix the situation (with Lamar), so I'm also happy it didn't happen because I was young. I was 27, and I thought, 'A baby will fix this,' and it's not going to fix that."
Despite the 31-year-old currently focusing on her career, she said that when the time is right, she does intend to have a family, but not yet, reports femalefirst.co.uk.
"But I'm also, right now in my life, I don't just want to have a baby. I still want to have my family," she added.
Khloe and Lamar split amongst allegations of his infidelity and drug use and she said that she never wanted to get divorced, a process she has put on hold after the 36-year-old sportsman was left fighting for his life in October following a collapse in a brothel here.
"I never wanted a divorce to begin with, I never wanted him to spiral out of control," she said.