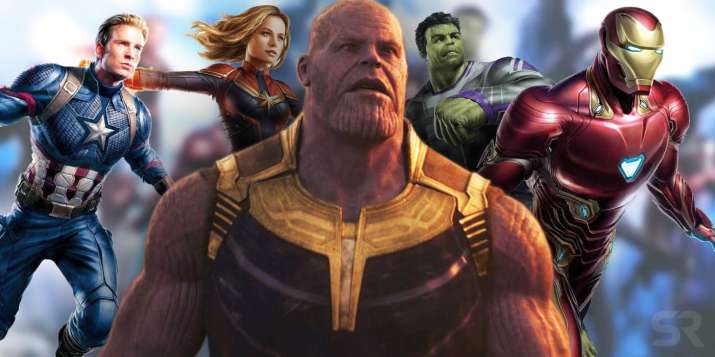 Since 2008, Avengers has grown its separate fan base worldwide. Not only in the US, but this Marvel Studios superhero franchise has earned a legion of fans across the globe. Now when the franchise is coming to an end with Avengers: Endgame, a gazillion of emotions flow within us. There would be no more Avengers, no more mad titans pledging to destroy the world. If you're a non-fan or a non-follower of Avengers franchise, it would be hard for you to understand the emotions of the fans around you. If you're planning to catch up on all the 21 movies of Marvel Cinematic Universe, here's a complete timeline and the series in which you should watch the films. 
Here's the order in which you should watch the Marvel films 
Iron Man (2008)
The Incredible Hulk (2008)
Iron Man 2 (2010)
Thor (2011)
Captain America: The First Avenger (2011)
The Avengers (2012)
Iron Man 3 (2013)
Thor: The Dark World (2013)
Captain America: The Winter Soldier (2014)
Guardians Of The Galaxy (2014)
Avengers: Age Of Ultron (2015)
Ant-Man (2015)
Captain America: Civil War (2016)
Doctor Strange (2016)
Guardians Of The Galaxy Vol. 2 (2017)
Spider-Man: Homecoming (2017)
Thor: Ragnarok (2017)
Black Panther (2018)
Avengers: Infinity War (2018)
Ant-Man And The Wasp (2018)
Captain Marvel (2019)
Avengers: Endgame (2019)
You can skip the 40 hours of entertainment and jump straight to Avengers: Endgame or you can watch each and every film with perseverance and see yourself getting transformed into an Avengers fan. 
Chris Hemsworth asks for GoT ending from Kit Harrington in return of Avengers Endgame spoilers
Here's a brief revision of events you can read before heading into the theatres to watch Avengers: Endgame. 
Avengers is a team of superheroes consisting of Iron Man, Thor, Ant-Man, Wasp, Hulk, Captain Ameria, Hawkeye, Black Widow, Quicksilver, Scarlet Witch, Black Panther, Vision, Mantis, Drax, Star Lord, Gamora, Falcon, Captain Marvel, Doctor Strange, Shuri, Spider-Man, Pepper Potts, Happy Hogan and Winter Soldier. 
In Avengers: Infinity War, the mad titan Thanos retrieved all the six infinity stones and embed them into his gauntlet. In the process, he killed Vision, who had the mind stone embedded in his head. Thanos snaped his finger and decimated half of the population of the universe. The ones who got killed are: Black Panther, Bucky, Groot, Scarlet Witch, Falcon, Mantis, Drax, Star-Lord, Doctor Strange, Spider-Man, Maria Hill, Nick Fury, Gamora, Loki, Heimdall and Vision (as well as The Wasp, Hank Pym and Janet van Dyne, as seen in Ant-Man and The Wasp). 
The surviving Avengers are: Black Widow, Captain America, Iron Man, Thor, War Machine, Okoye, M'Baku, Rocket, Nebula, Bruce Banner, Ant-Man and Hawkeye (and, as confirmed in Captain Marvel's post-credits scene, Carol Danvers). 
Thanos' gauntlet was for single use only. After the snap, the power of all six Infinity Stones destroyed it. 
Thor's Mjolnir was damaged in Thor: Ragnarok by his evil sister Hela. Now he returns with another and more powerful weapon called The Stormbreaker, which might be the only weapon that has the capacity to destroy Thanos. In Infinity War, Thor struck Thanos but in his chest, which gave him enough time to snap his fingers and do the magic. He should have gone for the head. 
Ant-Man goes missing after Thanos' snap. According to the theories, he instead has been trapped in the Quantum Realm. 
Hawkeye aka Ronin's family might have been the ones to be decimated by the Thanos' snap. Hence he takes up his alternate comic book identity and becomes Ronin.