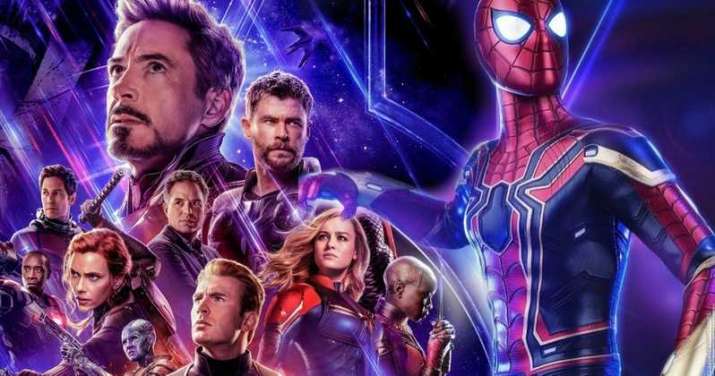 Who doesn't want to sit home, binge-watch their favourite movies and do absolutely nothing productive? We supposed, everyone. What if we say there's a company out there who's going to pay you a jaw-dropping amount of money just for binge-watching all the Marvel movies before Avengers: Endgame release? Yes, pinch yourself because this is for real and we're talking real business here. A company named Cabletv.com is paying around $1000 for binge-watching all the 20 Marvel Cinematic Universe movies at once, before the Avengers: Endgame release. This is certainly for the promotion of upcoming action-drama film, which releases on April 26.
But wait there, if you thought It's going to be that easy, then let us tell you that there's a catch. You not only have to watch the Marvel movies but also have to perform particular tasks as written in the offer.
"Do you have the endurance of Iron Man? The tenacity of Captain America? The leisure time of Ant-Man? Then CableTV.com has a mission for you: watch all 20 previously released Marvel Cinematic Universe (MCU) movies back-to-back, leading up to the highly anticipated 2019 premiere of Avengers: Endgame (April 26)," the offer on Cabletv.com reads.
Watching all the 20 Marvel films at once will take you more than 40 hours and you have to do this without taking a break. This is not the only criteria. There are other terms and conditions as well.
Here they are!
The person has to be a die-hard Marvel Cinematic Universe fan and also a social media fanatic. They have to live-tweet their MCU Marathon experience on the social media tagging CableTV.com.
Once the Marvel Marathon is complete, you'll be asked to share your thoughts on the films so that the website can curate some beautiful rankings together.
The person will have to be at least 18 year old and a US citizen (Sorry, Indian MCU fans!)
Here are the goodies and cash prize you can get for MCU Marathon
$1,000 from CableTV.com!
Every Marvel MCU Blu-Ray film for your collection
All three MCU Blu-Ray box sets
Black Panther
Avengers: Infinity War
Ant-Man and the Wasp.
Marvel Marathon Survival Kit
Captain America popcorn popper
Orville Redenbacher popcorn kernels
Thanos Infinity Gauntlet mug
Iron Man snuggie
$100 Grubhub gift card