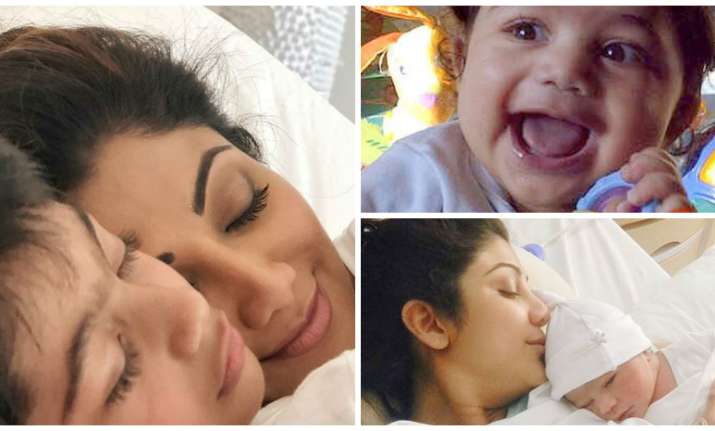 Shilpa Shetty Kundra is not only a stylish Bollywood actress but also a doting mom to her son Viaan, who turned six-years-old today. The munchkin Viaan Raj Kundra is celebrating his sixth birthday today and on this occasion, his mommy took to Instagram to express her feelings. In a heartfelt note, the actress summarised her feelings and excitement to see him growing up. 
Sharing pictures from the time of Viaan's birth, the actress expressed love and gratitude in her post. Shilpa wrote, ''21st May 2012  A new me was born.
6yrs today..The dichotomy of wanting you to be my baby forever and excitement of seeing you grow up and your achievements in this life..Difficult choices!! Want to hold you in my arms for longer today, like when you were a baby.. the toddler is gone ,now there's a little boy and tomw there will be a young man in his place .. but you will always be my baby.. Happy birthday my son, love you more than you would ever know''.
Check out the post below:
Isn't it adorable?
Daddy Raj Kundra also shared a lovely post along with a series of stills from their memorable days. He wrote, ''My little munchkin turns 6 today can't believe how time has flown. Thank you @theshilpashetty for making me a proud father :) Happy Birthday my Son''.
Shilpa is a fitness freak but at the same time, she satiates her sweet tooth craving by binge eating on Sunday. Yes, Shilpa loves desserts and her hunt for sweetness in life is evident in her Instagram posts. Well, the diva is inspiring us to stay fit without avoiding our favourite foods.
For all latest news, keep checking our Facebook page