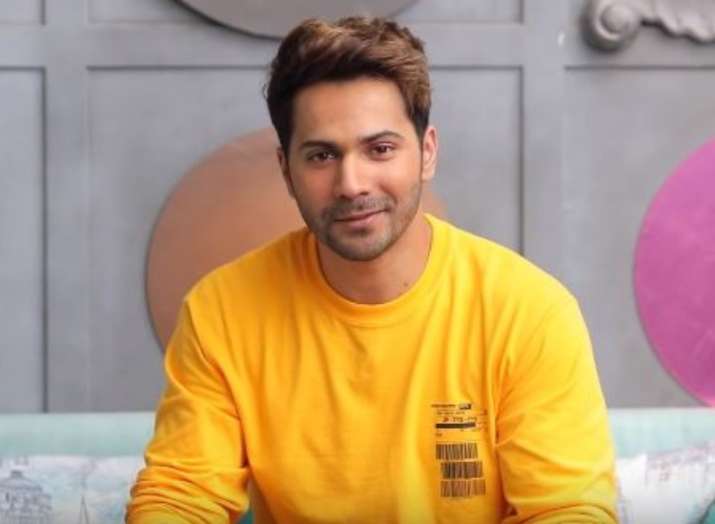 Varun Dhawan, who is busy promoting his upcoming period drama Kalank these days, recently appeared on Arbaaz Khan's chat show Pinch. After Kareena Kapoor Khan, Sonakshi Sinha and Karan Johar, it was Varun Dhawan's turn to reacts to the trolls who shamed him on social media by calling him fake and claiming that he overacts in the films. When host Arbaaz Khan showed Varun one of his controversial comments on Twitter that earned him the wrath on netizens, Varun revealed that he intended to bring his real self on the platform.
Varun had tweeted "You need to shutup cause you misjudged your brain for your ass. I guess that's where you think from." However, he apologized after the tweet, the netizens were not ready to accept such behaviour from an actor. To this Varun Dhawan said, "I try to bring myself how I am in real life sometimes onto social media. You got to be yourself. Love it or hate it."
Arbaaz Khan also revealed that there are people on social media that consider him fake and call his pictures photoshopped. The actor accepted that he is not in perfect shape all the time and also uses various filters on Instagram to sharpen his images. He went on to add, "If you got it, you gonna flaunt it." Interesting, while on the show Varun Dhawan also revealed that his own brother Rohit Dhawan reads out negative comments to his pictures and videos at home. 
Reacting on the trolls shaming him on social media, Varun declared, "Even if its trolling and its fun, I don't mind. You hate me or you love me, you are doing my publicity." Arbaaz also asked Varun about being compared to actor Govinda, to which he said that since he has grown watching the actor, he sometimes ends up emulating him "subconsciously" while dancing or doing comedy.
Watch the video here-
Some trolls even accused the actor of overacting in his films. Varun Dhawan had a befitting reply to them as well and said, "Since I know how to act, I can overdo it. If I didn't know acting, I wouldn't have been able to do it. Now it's over or under, that depends on the film. I enjoy doing overacting so in order to hate me, you will have to watch my films. So don't forget to buy the tickets of my film and then if you want to hate me, let it be."
Varun Dhawan will be seen in Kalank next which will hit the screens on April 12. He will also be seen in Remo D'souza's Street Dancer.
More Bollywood stories and picture galleries
For all latest news and updates, stay tuned to our Facebook page