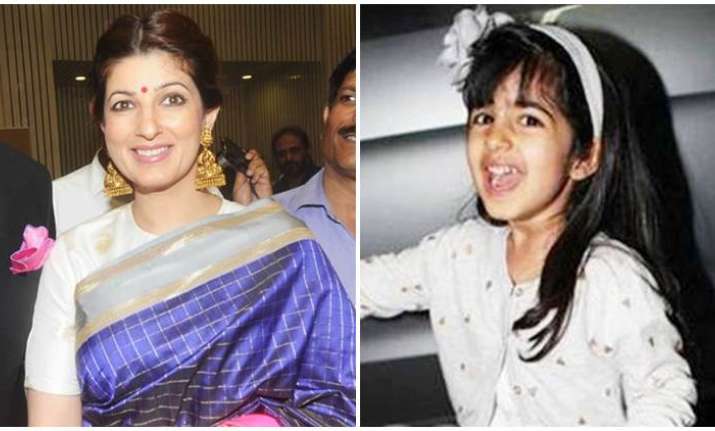 There's just so much we admire about Twinkle Khanna. She speaks her mind about everything, from current affairs to the everyday chores, and somehow manages to echo our exact thoughts along the way. Today the producer-actress, took to social media to share a picture of her daughter Nitara with colourful bubbles in the background. The caption she wrote relayed the exact emotion.
Taking to her Instagram account, Twinkle Khanna posted a picture of Nitara with a caption that read, "To live like a child in iridescent wonder-Have we grown up or have we lost out?"
What goes unnoticed here is how tactfully Nitara's face is masked in the pic. It is a clear indication that Mrs Kumar aka Twinkle is not interested in showcasing her child on Social Media, but she definitely wants to share the little joys of their lives.
It is wonderful to see how Akki and Twinkle keep sharing some of the most beautiful moments of their lives. These tender moments give us the much needed sneak peek into their starry existence. But in the end, these visuals show that Akki and Twinkle are just like any other father and mother--caring, comforting and protective.
Recently, speaker at an event, Twinkle Khanna compared social media trolls to cockroaches. "They come along and they do that to everybody and people who take trolls seriously, I'd rather say they are foolish. Trolls are like cockroaches, once in a while, you spray hit on them and get them out of the way and you go on," said the actress, who was present there to discuss on the topic, 'Social Media Trolling on Social Media Platforms'.