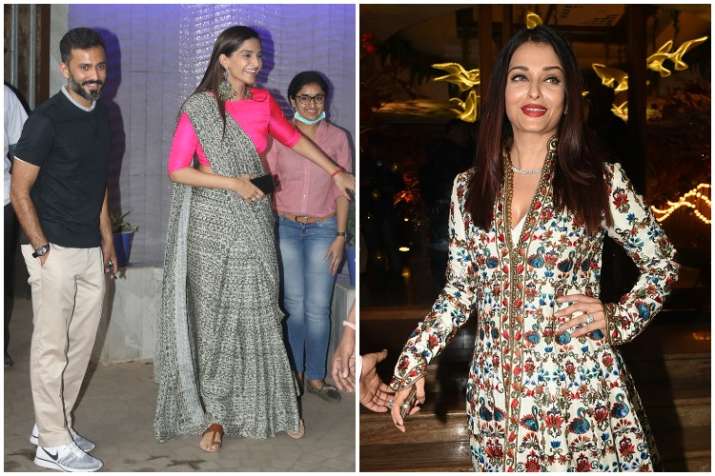 Actress Sonam Kapoor and businessman Anand Ahuja are all set to tie the knot on May 8. With only few days left for the big day, the wedding madness has started, and the preparations are going on in full swing. Many renowned Bollywood celebs like Alia Bhatt and Varun Dhawan are expected to attend the wedding ceremonies and now according to the latest report, Sonam called Aishwarya Rai Bachchan to personally invite her.
A source revealed to Pinkvilla that few days back, Sonam's mother Sunita Kapoor bumped to Aishwarya at the wedding reception of Saudamini Mattu. She invited her to the wedding and later, Sonam also called her and talked for few minutes inviting her for the big day.
People are well aware of Sonam and Aish's cold war. It seems that the actresses have thought to let bygones be bygones.
Lately, videos were doing the rounds on social media in which B-town celebs will be seen rehearsing for the sangeet ceremony.  
After months of speculations, Kapoor and Ahuja family confirmed the wedding with the joint statement. It reads, "The Kapoor and Ahuja families take great joy and pride, in announcing the marriage of Sonam and Anand. The wedding will take place on the May 8 in Mumbai. Since it is an intimate affair, we request you to respect the family's need for privacy. Thank you for all your blessings and love as we celebrate this special moment in our lives."