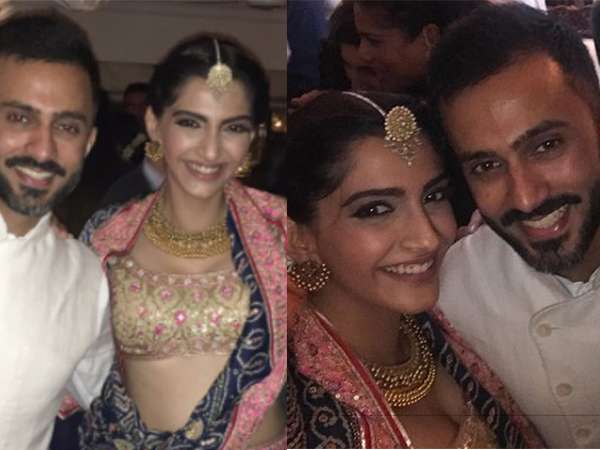 Bollywood actress Sonam Kapoor who has been dating her businessman boyfriend Anand Ahuja for quite some time, is all set to walk the aisle with her man. The 32-year-old actress will tie the knot with her beau over a two-day ceremony on May 11 or 12 in Switzerland, latest reports suggest. Sonam's family and her close friends from the industry will be attending the wedding and will take a break of one week from their respective jobs so that that can attend the special occasion, according to a Times of India report.
"Most of us are flying out of Mumbai. Anand's family and some of Sonam's relatives will probably fly from Delhi. The marriage and other ceremonies are being planned as a two-day affair. But, we have to leave room for some impromptu events. I'm planning to keep myself free for at least four days, not to forget the to and fro travel," a close friend of the actress was quoted as saying by DNA.
"The date and venue for the wedding have been locked and mass bookings for flights are presently underway. Her dad Anil Kapoor is personally making phone calls to invite guests. There will be sangeet and mehendi ceremonies, followed by a traditional Hindu wedding. The nuptials will be preceded by an engagement ceremony attended by the family's inner circle but the venue for that is presently not known," a source from the wedding planner was quoted as saying by Mumbai Mirror earlier.
On Valentine's Day, Sonam Kapoor shared a mushy picture with Anand Ahuja and wrote, "Conquer the devils with a little thing called love." Bob Marley. Happy Valentine's Day! Everyone deserves to love and be loved!"
Anand Ahuja also dropped an equally romantic reply on his girlfriend's picture. He wrote, "There's love and there's fear. You can't have one when you have the other. I'll never have fear again because of you."