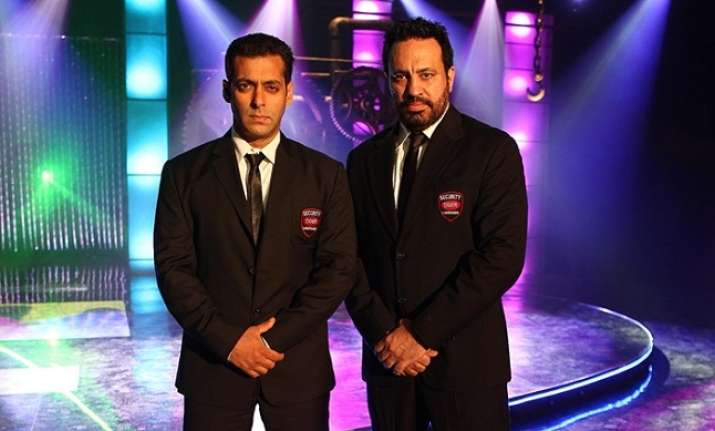 After Salman Khan's comments on Zubair Khan in Bigg Boss landed him in the soup, it's now turn for his Bodyguard Shera to face serious allegations. A woman activist claimed that she has been threatened to gangrape by Salman's bodyguard Shera, for supporting Zubair in the matter. As per the woman, he also threatened her to settle the matter without consulting the cops.
During the first Weekend Ka Vaar of Bigg Boss 11, ex-contestant Zubair Khan was slammed by host Salman Khan for using expletives in the house. After the episode, Zubair tried to commit suicide by eating sleeping pills. Due to his misbehaviour, Zubair Khan was evicted immediately. After getting out of the house, he filed a complaint against Salman Khan for threatening him. He accused Salman of calling him a 'dog'. Zubair also demanded an apology from Salman for calling him a dog. But Salman gives a tongue-in-cheek reaction to it, by apologising to the dogs instead.
The woman who filed a complaint against Shera told Mid-Day, "He told me 'why are you bothering bhai? Why don't you settle the matter?' When I refused, he abused me and threatened to send 10 people to rape me."
She added, "I have submitted all call details to the police, but no strict action has been taken yet."
Police Station in Khar registered a case under section 509 (word, gesture or act intended to insult the modesty of a woman) of IPC against unknown person. They are trying to identify the caller.
Shera refuses the allegation made by the woman. "The number from which the call was made is not mine. She has tarnished my reputation."
It isn't the first time that Shera has landed in a soup. Last year, he was accused of assault by man. Shera refused to admit the claims.