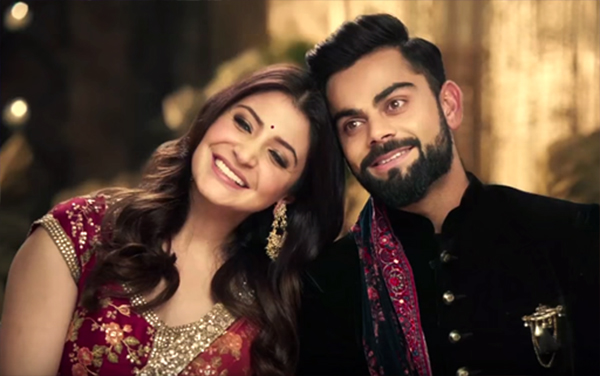 Talking about love in showbiz, Virat Kohli and Anushka Sharma are one of the few names that pop up in our mind. Look at the amazing, madly in love couple. If there was an award for 'Best Celebrity Couple', Virat Anushka could've easily bagged it without moving a finger. They are so immensely popular among fans, that people have given them a collective nickname 'Virushka' (Virat+Anushka). They are doing exceptionally well in their respective career and every now and then, they don't forget to make headlines for their public appearances together.
Let's take an example of Saturday night's event Indian Sports Honour Awards. Virat Kohli and Anushka Sharma stole the show hands down and there's no denying to it. Anushka who was dressed in red was perfectly matching her beau who was suited up in navy blue. In many candid pictures, they are caught looking at each other mushily. Anushka is evidently blushing while looking at Virat.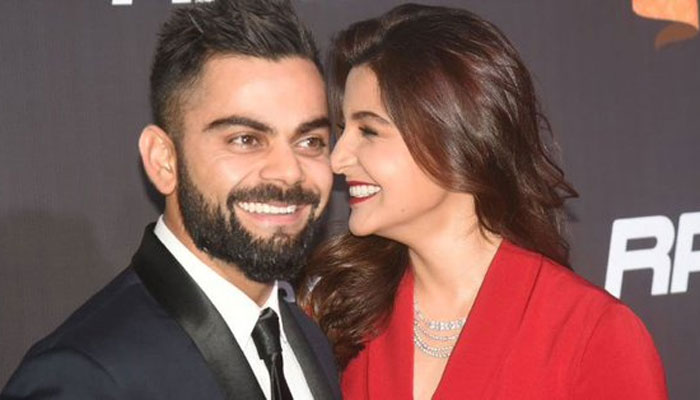 Around Diwali this year, Anushka Sharma and Virat Kohli featured together in an advertisement for Maanyavar. Look at the picture from the video.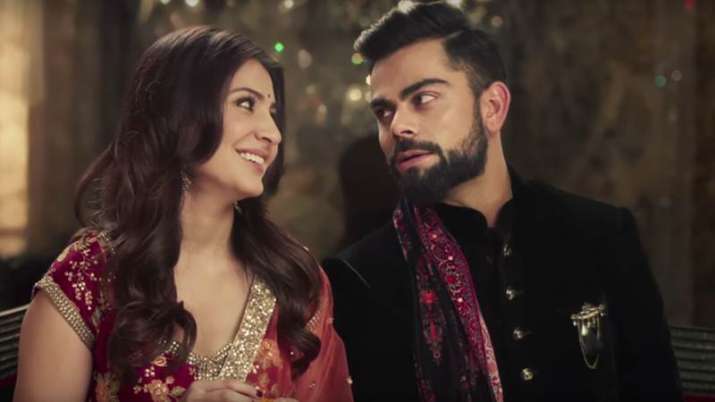 Virat Kohli and Anushka Sharma post a lunch date in Bangalore. Virat took a break from his schedule to spend time with his girlfriend.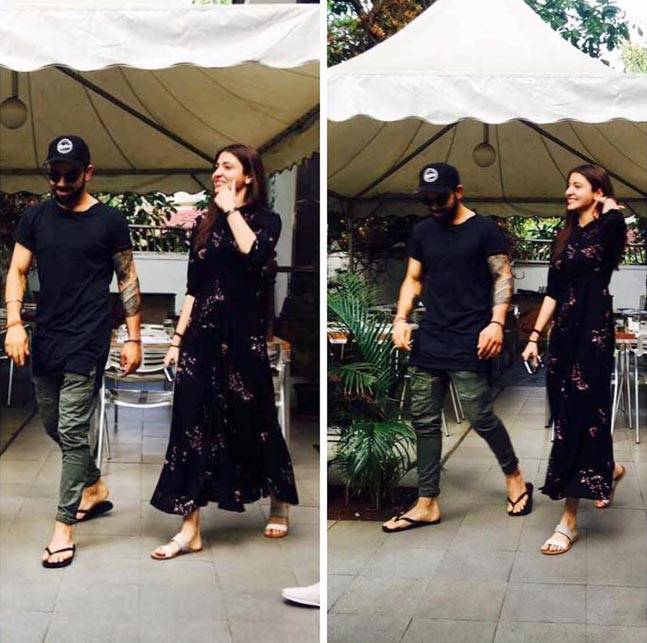 Virat Kohli never shies away from expressing his love on Instagram. In fact, the Indian skipper currently has a picture of himself and Anushka Sharma as his profile picture.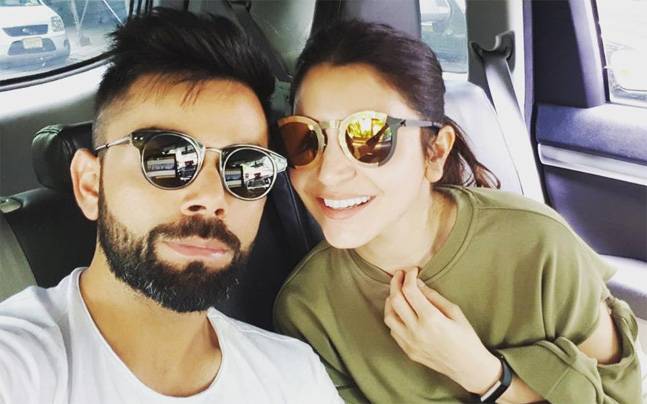 Cute tug of war between lovebirds Anushka Sharma and Virat Kohli as they pose for shutterbugs at Manish Malhotra's birthday party.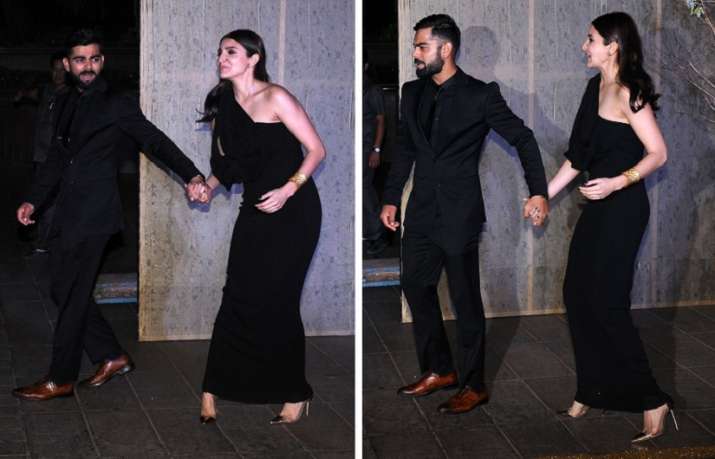 Anushka-Virat watering a plant in Dambulla, Sri Lanka.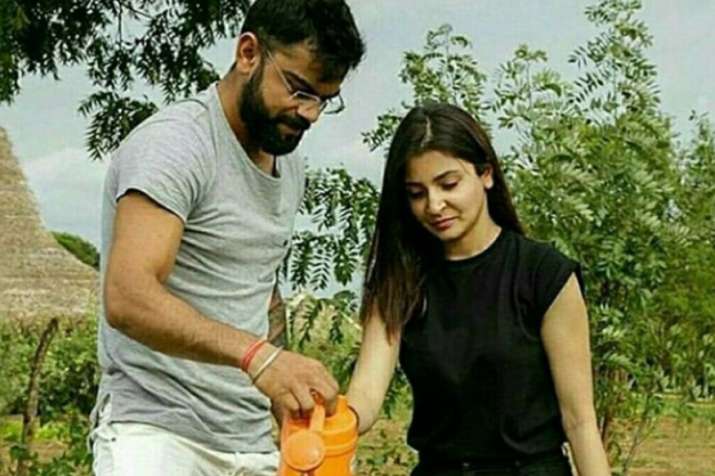 Virat Kohli and Anushka Sharma are often spotted together walking hand-in-hand. Here's a picture from Rajkot airport where the Virat is seen escorting his ladylove to car, firmly holding her hands.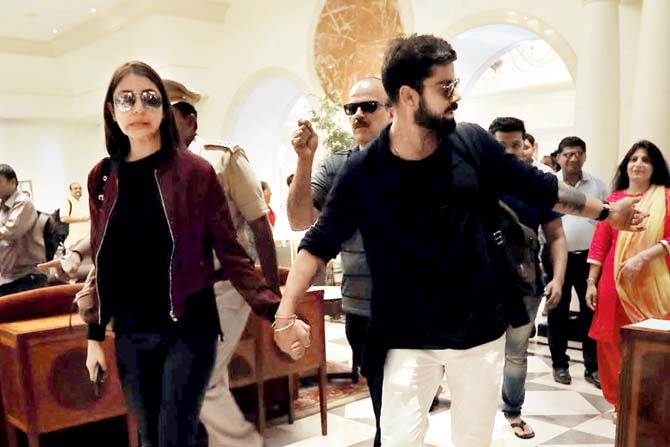 Virat and Anushka at their fashion best at the screening of Sachin Tendulkar's film.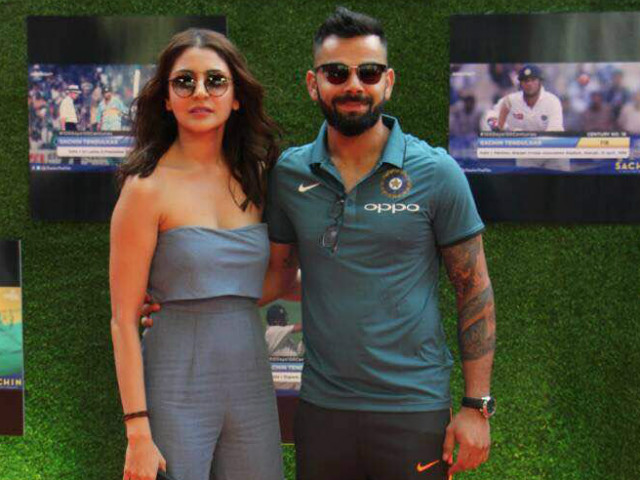 Virat and Anushka spotted at a suburban Mumbai on a dinner date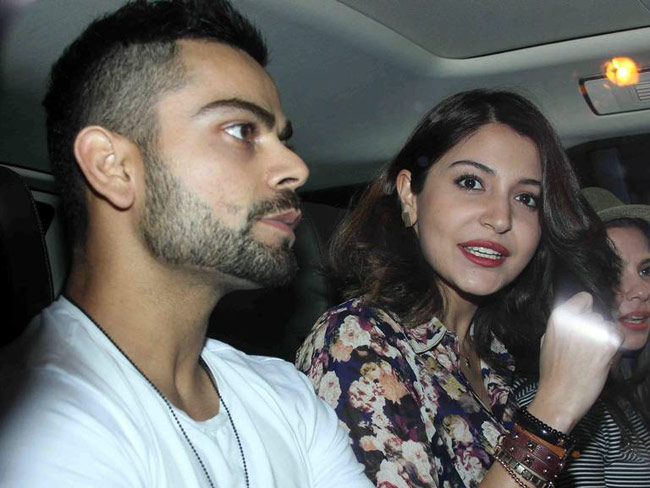 At Yuvraj Singh's wedding, it was Virat Kohli and Anushka Sharma made most of the headlines.