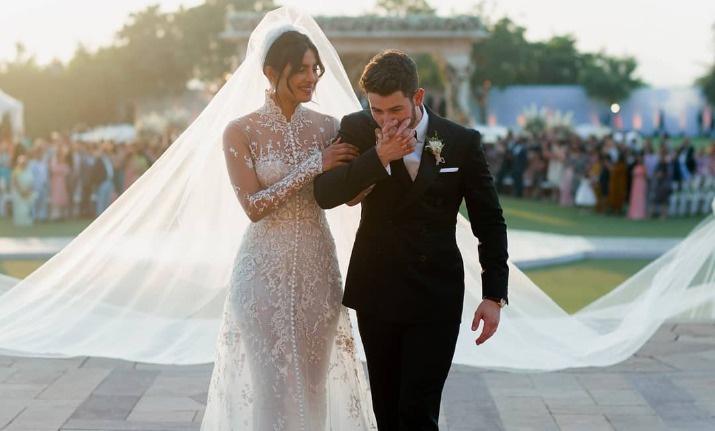 Nick Jonas and Priyanka Chopra took the entire world by surprise when they announced their engagement just after few months of dating. The couple reportedly met a couple of weeks before Met Gala 2017 and instantly hit off. They started dating and in a matter of half-a-year, they exchanged rings in a private ceremony. There were many questions from the fans asking why the couple got hitched in such a haste. Nick Jonas cleared the air around his quick decision to get married while talking to Entertainment Tonight. He said that he was ready to marry Priyanka Chopra after dating only seven months.
"It was kind of an instant thing," Jonas shared. "I knew once we locked in together that I had a partner for life and a teammate, someone I could walk through the good times and the bad times with, and that was the key."
When asked about his life after marriage, Nick Jonas said, "I'm blushing now!"
"My life is very good right now, very excited, lots of good things coming up. It's been a good year," he added.
Priyanka Chopra and Nick Jonas got hitched in an intimate yet lavish wedding in Jodhpur at Umaid Bhawan Palace. The couple tied the knot in a Hindu as well as Christian wedding. The pictures of their wedding are still doing rounds on the internet. It is definitely one of the most lavish weddings Bollywood has ever seen. Renowned designer Ralph Lauren himself designed the wedding outfit for Priyanka Chopra and Nick Jonas for the white wedding. Recently, he shared the story of how the craftsmen had put days of work into creating this masterpiece.
The couple is currently in Switzerland celebrating their honeymoon. They are accompanied by Sidharth Chopra, Joe Jonas, Sophie Turner and Franklin Jonas.