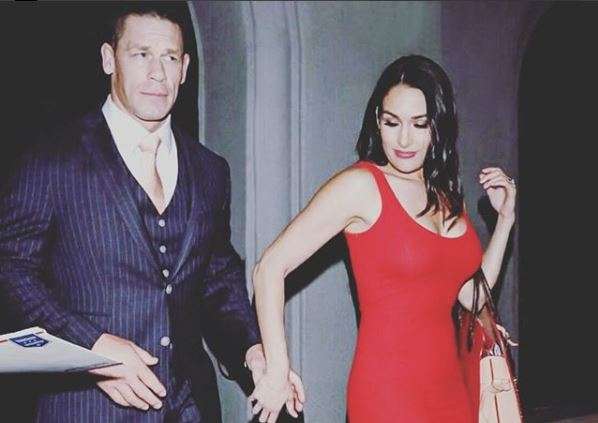 The news came out as a shocker for WWE fans when Nikki Bella announced break up with long-time boyfriend John Cena. The couple has been WWE's power couple and were much in love. Break up would be the last thing one could have imagined for John and Nikki. In fact, last year at Wrestlemania 33, John Cena went down on his knees to propose marriage to Nikki in front of thousands of fans.
However, fate had something else in store for John Cena and Nikki Bella. Their rep announced the news and said, "After much contemplation and six years of being together Nikki Bella and John Cena announced today their decision to separate as a couple."
Nikki Bella also shared her joint statement on Instagram with a caption, "We love you all".
John Cena recently spoke about his break up with Nikki Bella to E! News. He said, "Nicole knows I love her and I miss her, but that is what it is. And I'm still here, still going—and I choose to go."
"When you love somebody, it stings. That's why musicians write about it. That's why poets write about it. If anything, just try to take away what went wrong and enjoy the good times you had with the person that you love," he added.
Both John Cena and Nikki Bella stress that their break up happened on mutual consent and they share a friendly relationship with each other. Many even suggested that it was Cena's reluctance to get married and have kids that miffed Nikki.