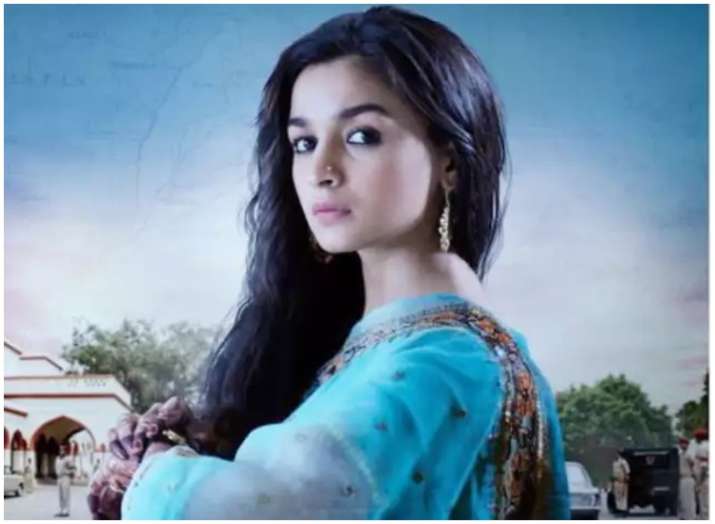 Actress Alia Bhatt is gearing up for the release of her upcoming film Raazi. The lady opened up about the movie and her upcoming projects. She also shared her experience of working with her mother Soni Razdan in the movie.
In an interview, Alia spoke about "Raazi", her film journey and what's on the plate next.
Talking about the private screening of Raazi, the lady said, "I can't be objective about my own work. This film is different from my others in that it has certain suspense element. All of us associated with the film knew what the surprise element was. So I was looking at the responses of my guests to see how they reacted to the surprise element. And it was all very heartening, very encouraging."
She added, "There are some people in my life whose opinion is really valuable to me. That apart, I make all my decisions myself. The scripts I read and decide to do are chosen by me. Of course, I sound off the scripts to some people close to me. But for better or worse, the final decision to do or not do a film is mine."
Do you prefer going into a character unrehearsed?
"I prefer going into my character without polishing her flaws and imperfections. I don't want to be this shining diamond on-screen. I like to show the vulnerable, unpolished side of my character."
She also shared her experience of working with her mother. "It was as though she had come visiting me on the sets and decided to join me in front of the camera. We were very professional in front of the camera. And like any mother and daughter when it was off. Sadly, it was mostly work work work. We hardly got any time to hang around together."
"Raazi" is your first political film. And you play a selfless woman ready to die for her country. Do such people really exist any more?
I am sure they do. That's how civilisation moves forward. It is true that self-preservation is the first instinct of every human being. Would anyone put the country before one's own life the way Sehmat does in "Raazi"? Yes, of course! What about the jawaans who put their lives in danger to protect the country? So yeah, I think it isn't impossible to have that level of selflessness even in today's day and age, provided there is the right impetus to look beyond yourself. And Sehmat finds that impetus.
Talking about her camaraderie with Ranveer Singh, she said, "Yeah, I enjoyed doing ads with him. Even in those ads you can see how much he works on his voice and accent. But shooting 'Gully Boys' with Ranveer is a different experience altogether. Zoya Akhtar (the director), Ranveer and I had loads of fun.
She also spoke about her character in Gully Boys. "I am not a musician in 'Gully Boys'. As for the way I look, I leave it to Zoya to explain all that when they are ready."
Zoya would be your third female director, fourth if we count "Sangharsh" which you did as a child with Tanuja Chandra. How different is working with Gauri Shinde, Meghna Gulzar and Zoya as compared with your other directors?
No different at all. There is absolutely no difference between working with male and female directors. I don't think we should evaluate talent according to the individual's gender. If you are referring to women as more sensitive directors, then let me remind you, my father Mahesh Bhatt made some very sensitive films like "Arth", "Saaransh" and "Zakhm". So I won't go with a gender division of directorial abilities.
Six years as a leading lady. How do you look back at the frenetic rush of projects and the stardom that you've obtained? Are you exhausted? Do you need a break?
" Not at all. In fact, I am more enthused now than ever before. I love that rush of adrenaline that I feel when I start a film. I also love promoting my films."
Talking about if she has signed anything news, the lady said, "actually, I have. But I leave the announcement to the producers. At the moment I have 'Gully Boys', which is complete. Now one year would be taken up with 'Bramhastra' and 'Kalank', both Karan Johar's productions which is like home to me."
(With IANS Inputs)