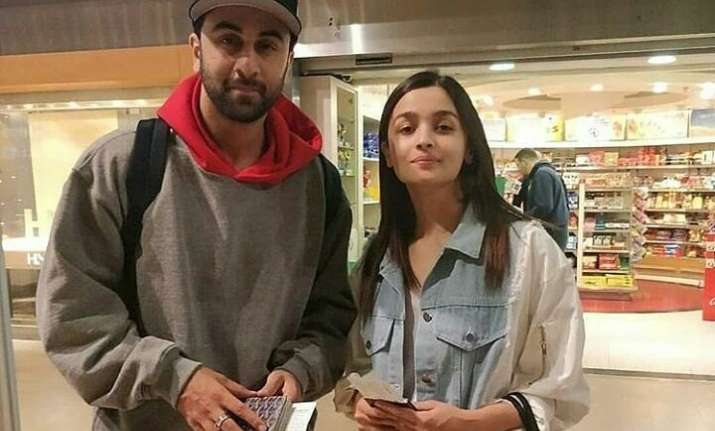 Alia Bhatt and Ranbir Kapoor have become the centre of gossip on social media every since the latter confirmed their relationship status with her last week. The actor said he didn't want to talk about it as it was 'too new' and it needed breathing space right now. The duo grew fond of each other while working in Ayan Mukerji's Brahmastra which also stars Amitabh Bachchan. Ever since the film went on floors, Ranbir and Alia were spotted on dinner dates together. Not only this, they arrived Sonam Kapoor and Anand Ahuja's wedding reception together.
On social media, Alia Bhatt is bonding with Ranbir Kapoor's mother Neetu Kapoor and sister Riddhima Kapoor who even sent her an expensive bracelet from her own jewellery label.
While speaking to Hindustan Times, Alia Bhatt spoke about getting married like her colleagues Anushka Sharma and Sonam Kapoor.
"Nothing is cast in stone, right? So, if I feel that I'm in a position where I want to take such a step, then I will. I've always believed that I would get married because of kids. So, if I am like, 'This is the time I want to have my children and am also ready to have babies,' I will get married," said the Raazi actress.
Alia Bhatt has not designated any deadline for her wedding.
"Yes, I've not set any deadline, because it doesn't really matter. I may be like, 'Listen, I love you, so let's get married and live together but I will still work.' So, I may get married just to live with that person," she added.
Ranbir Kapoor has been in a live-in relationship with Katrina Kaif. But talking about Alia Bhatt, she's in not in favour of living together with her boyfriend.
Explaining her reason to get married in future, Alia said, "It's also because I don't want to be in a live-in relationship. I don't want to live with someone until I get married. So, it(marriage) may happen for that reason."
Alia Bhatt and Ranbir Kapoor will be seen together on silverscreen for the first time in Brahmastra directed by Ayan Mukerji. It also stars Amitabh Bachchan in pivotal roles. The trio have started working on the next schedule of the film and have been sharing pictures from the sets on their social media.