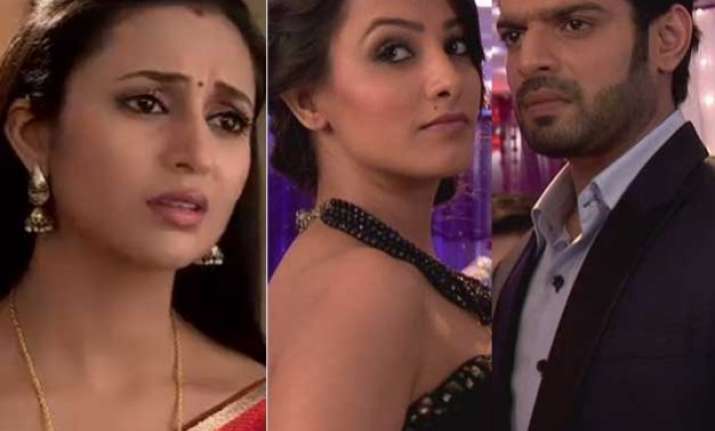 New Delhi: The leading couple of TV serial Yeh Hai Mohabbatein - Raman and Ishita are going to witness some depressing days in their relationship in the upcoming episode.
While the family is already shocked with the murder of Rinki and the alleged involvement of Mihikia in it, now the rift between Raman and Ishita will create more tension.
Raman is behaving awkwardly with Ishita regarding Shagun's pregnancy. He is taking extra care of Shaugun but ignoring his beloved wife Ishita.
Well Raman Bhalla is doing right on his part as Shagun is the surrogate mother of his and Ishita's child. But as Ishita is unaware of the things she gets upset from her husband.
Such behaviour from Raman has miffed her to the core. Then Raman, as an ideal husband, will bring red roses to persuade and woo his wife.
While the husband-wife was spending peace time, a call from doctor Manoj disturbs the environment. Raman had to leave immediately as the doctor had to talk something urgent regarding Shagun's pregnancy and Ishita is upset with Raman once again.
On the other hand, Simi dons the role of a detective to reveal the secret of Raman and Shagun. She senses wrong between the duo and starts searching for proof to unveil the truth.
Will she be able to bring out the truth? We will update you as the story unfolds.
Stay tuned for more details.