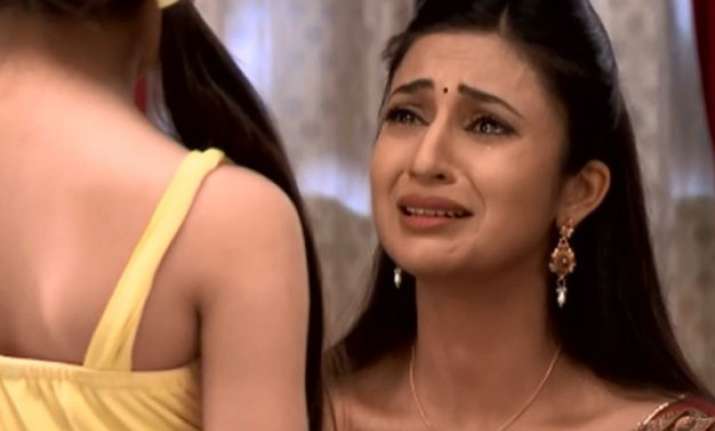 New Delhi: The Bhalla family of popular daily soap Yeh Hai Mohabbatein is experiencing some unusual trouble these days.
Vandu-Bala's children Shravan and Ruhi are shaking the entire house with their kiddish fights.
Let us explain you the whole incident in detail.
Actually Shravan doesn't want Ruhi to play with his new born sister and it makes the two kids fight with each other like arch-rivals.
Hearing the brawl, the entire family gathers on the spot. And then Shravan's one statement gives a 1000 watt shock to the Bhalla family.  
"Baby ko meri mummy layi hai...agar tumhe bhi baby chahiye toh apni Ishi maa aur Raman papa ko bolo," said the innocent kid.
Oops! Shravan has touched the wrong chord. His words have moved Ishita into tears.
How Ishita and Raman will handle this situation now? To know more about the latest twists and turns in Yeh Hai Mohabbatein keep visiting this place.