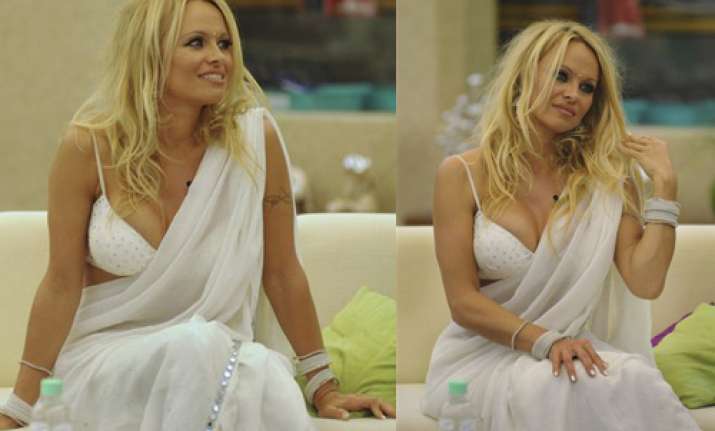 Baywatch star Pamela Anderson has donned a white sequinned sari, with a low-low cut blouse for her role in Salman Khan's Bigg Boss-4.
With  diamond studded bangles on her wrists and a tiny bindi on her forehead, the Hollywood star donned the desi look and entered Bigg Boss house.
"I am going unscripted on the show", Pamela told HT City. "I like doing household work. I do it at my place." 
Pamela's message to viewers: 'Save water. Clean water is a problem." 
"I am not a fan of reality shows. I love traditional shows like Baywatch. I have heard about Salman through media. I have seen a few Bollywood films, but I don't remember any of the actors by their names. Maybe, if I see him (Salman), I will be able to recognize him", said Pamela.  
Time for Salman for a Dabangg screening in Bigg Boss house.