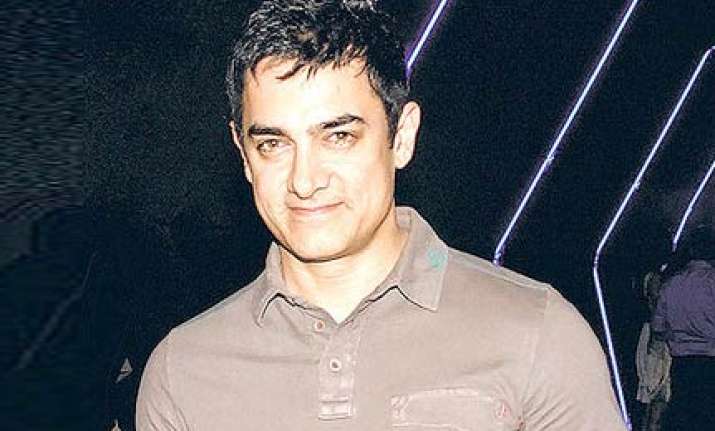 Aamir Khan, whose first film as producer, Lagaan, was the last Indian movie to get an Oscar nomination, has emerged as Bollywood's No 1 actor-producer, in a Hindustan Times City survey across box- office pundits.
Given that all top actors at present -- Shah Rukh Khan, Salman Khan, Akshay Kumar and Saif Ali Khan -- are also producers, Aamir has plenty of reasons to feel smug.
Box-office collections, counted separately for works as filmmaker and actor, reveal Aamir is Bollywood's only actor- producer to have made over Rs 1,000 crore in his past three outings.
Since 3 Idiots, Aamir has not signed on any films as actor. Instead, he's turned full-time producer to release three forthcoming productions, including Peepli Live, which he calls "small, unusual films".
"Making films is not a business for me. I don't go looking for scripts. Anyway, from the business point of view, I'd make more as an actor, doing ads or movies, than as producer, in a given time-frame," says Aamir.  
Production, he says, happened by chance: "I'd seen my father go through hell as producer. The only reason I produced my first film, Lagaan, is because I wasn't sure anyone could produce it the way it needed to be."
Aamir isn't taking his new role lightly. He plans to rope in UK's leading distribution company, Artificial Eye, as international distributor for his next production, Peepli Live.
"I've been researching on how to tap the world movie market," he says. But, he's quick to add, "My films have the potential to engage a world market, but I'm not interested in being a huge Hollywood star. We haven't even tapped our Indian market. We have a population of 1.2 billion, and 3 Idiots was watched by only five crore people in India. There's a huge audience that we still need to reach out to." 
Aamir's Last Three As Actor : Gross Figures Courtesy ibosnetwork.com
3 Idiots (2009) Rs 289.93 crore
Ghajini (2008) Rs 206.57 crore
Fanaa (2006) Rs 135.04 crore
As Producer:  
Jaane Tu... Ya Jaane Na (2008) Rs 99.70 crore
Taare Zameen Par (2007) Rs 117.28 crore
Lagaan (2001) Rs 165.07 crore