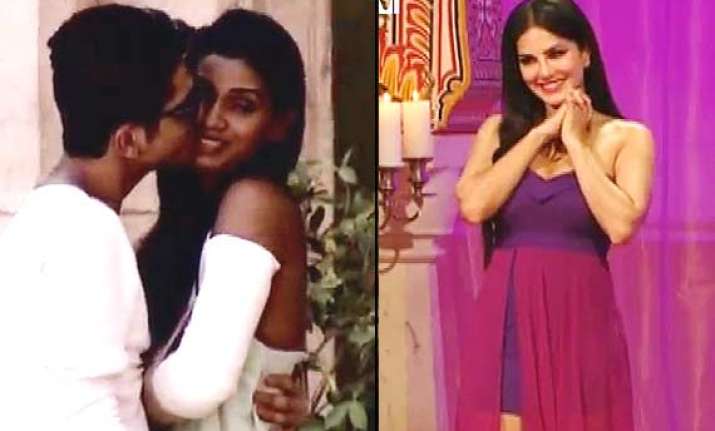 New Delhi: Splitsvilla 7, episode 6 witnessed the true love in making with many hearts rendering connections taking the show to a new level.
While the episode welcomed Rishabh back in the show with her 'banishment powers,' it also showed two hot chicks leaving the villa.
Amid all the highs and lows that the show offered this Saturday, true love raised and proved that it is not about winning the game but it's about winning the one heart that beats for you.
In the crucial episode 5 where Ashwini was left in dilemma over deciding Scarlett and Sanjana to be the one going to be in the dumping zone, the man saved his love Sanjana but decided to leave the show with the lady.
Sanjana, who despite being seriously injured made Ashwini win the task in the earlier episode felt the need of going home back following which Ashwini also made his way out of the villa holding the hands of her lady.
And while all this was happening, our very own sexy lass in the villa, Sunny Leone could not resist but fell for such adorable love on display. She showed respect and amusement for a couple who rated their love much above any game show.
Looking terribly amazing in another hot creation of pink and purple, Sunny made sure all eyes remained on her as she smiled and evidently used a lot of 'Hindi' in her rendezvous with the contestants there.
Though the show faced a visible heartbreak when Pooja had to be dumped by current 'King' Shravan and leave the villa, it also indicated the entry of a new hottie in the palace.
As Mayank remained stunned by the elimination of Pooja, the show ended on the pre-cap where a new chic was seen welcomed in the show.
Splitsvilla 7 is giving strong doze of entertainment with all the desired colours and flavours, stay tuned with it for the coming fun!