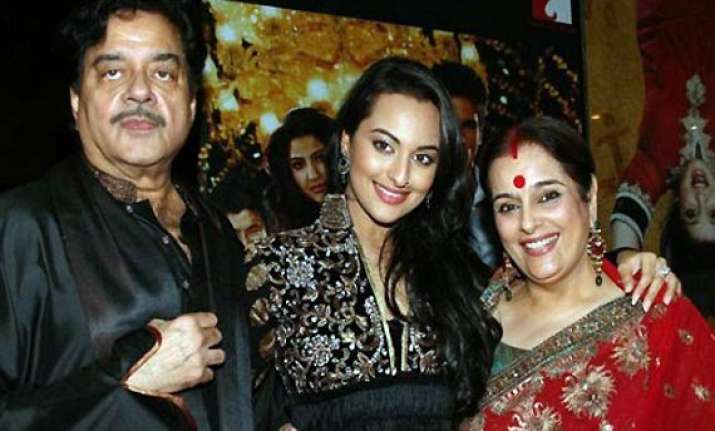 Mumbai, Oct 6: Bollywood actress Sonakshi Sinha will be moving to a new apartment in Mumbai, though not too far from her parents' sight, says a media report.

The family bungalow Ramayan at Juhu has been demolished and re-constructed into apartment blocks.

BJP MP Shatrughan Sinha has decided to give Sonakshi one independent apartment in the bungalow while her brothers Luv and Kush get to share another.

This is  because the Sinha couple felt that their children are grown up enough to need their own space, says the report.

Apparently the decision was taken also because after Sonakshi started acting, her lifestyle has changed completely.

She has a stream of visitors related to her profession and so the parents feel it is time she gets independent space.

Her mother Poonam says, "Sadly, children grow up and need space of their own. My husband and I have been thinking for a while about giving Luv, Kush and Sonakshi their own space. It is only fair because they have a life of their own."

While it was being built, they had temporarily shifted elsewhere.

"We are focusing on getting Ramayan ready for Diwali. That's when we plan to return to our home, albeit in a different structure and different circumstances. That's life; change is inevitable."Sonakshi intends to throw a house-warming party for Diwali.

The report ends with the question: will she have to still adhere to papa's 1 am deadline?