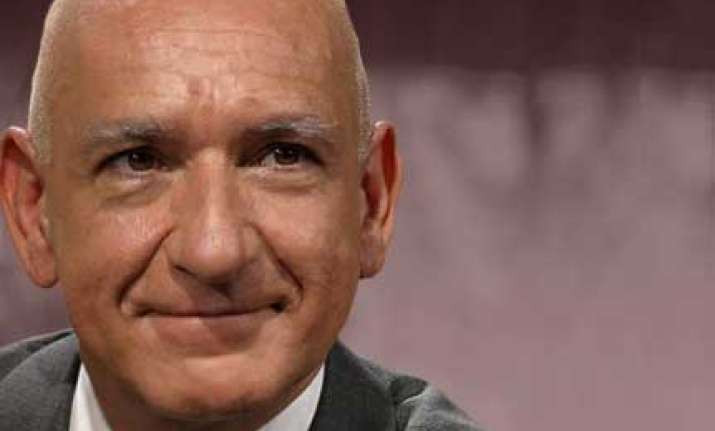 Sir Ben Kingsley, who shot to fame portraying Mahatma Gandhi in the movie 'Gandhi' will be present at the inaugural function of International Film Festival of India (IFFI), 2009 in Panaji on November 23, officials said.  
Goa Chief Secretary Sanjay Srivastava said, the inaugural function will be held at Kala Academy in Panaji. 
Kingsley has to his credit four major motion picture awards including Oscars, BAFTA, Golden Globe and Screen Actors Guild Award.
Union Information and Broadcasting Minister, Ambika Soni, will inaugurate the 11-day film extravaganza.
The state government-run Entertainment Society of Goa (ESG) is co-hosting the festival in Goa in association with Directorate of Film Festival (DFF) under Ministry of Information and Broadcasting.
Konkani movie "Paltadacho Munis" will open the Indian Panorama section of IFFI which will have 26 feature films and 18 non features.
With Kerala High Court lifting a stay on the publication of results of movies selected for the Indian Panorama, the Information and Broadcasting Ministry on Tuesday night announced the list of films to be shown under the section.
"Paltadacho Munis" is directed by Laxmikant Shetgaonkar.  Recent Bollywood releases "Dev. D" (Anurag Kashyap), "Firaaq" (Nandita Das), "Kaminey" (Vishal Bhardwaj), "Oye Lucky-Lucky Oye" (Dibakar Banerjee) and "The White Elephant" (Ajiz Khan) will figure in the feature film section which will also see Marathi movie and India's official Oscar entry "Harishchandrachi Factory".
The feature film section also includes Bengali titles "Aainaate" (Dulal Dey), "Angashumaner Chhobi" (Atanu Ghosh), "Antaheen" (Aniruddha Roy Chowdhury), "Dwando" (Suman Ghosh), "Janala" (Buddhadeb Dasgupta) and "Shob Charitro Kalponik" (Rituparno Ghosh), "For Real" by Sona Jain in English, "Land Gold Women" in English and Urdu by Avantika Hari. Muzaffar Ali will head the jury of the feature films section which will also have Bobby Bedi, Joseph Pulinthanath, J Mahendran, Gautaman Bhaskaran, Leslie Carvalho and Raja Mitra as members. 
The non-feature films jury will be headed by Manipuri filmmaker Aribam Syam Sharma with Paromita Vohra, Pushpesh Pant, Sameer Hanchate and Kapilas Bhuyan as the other members.
The other films in the features section are "Beli Matthu Hola" (Kannada) by P R Ramadasa Naidu, "Ijjodu" (Kannada) by M S Sathyu, "Shankara Punyokoti" (Kannada) by G Murthy, "Keshu" (Malayalam) by Sivan, "Kutty Shrank" (Malayalam) by Shaji N Karun, "Ek Cup Chay" (Marathi) by Sumitra Bhave and Sunil Sukhtankar, "Gabhrjcha Paus" (Marathi) by Satish Manwar, "Haat: The Weekly Bazaar" (Rajasthani) by Seema Kapoor, "Achchamundu Achchamundu" (Tamil) by Arun Vaidyanathan, "Pasanga" (Tamil) by Pandi Raj and "Gaggara" in Tulu by Shivadhwaj Shetty.
The opening film in the non-features section will be "In For Motion" (English) by Anirban Datta.
Other films to be shown in the section are "Bilal" (Bengali and Hindi) by Sourav Sarangi, "Ekti Kaktaliya Golpo" (Bengali) by Tathagaba Sinha, "I'm the Very Beautiful" (Bengali) by Shyamal Kumar Karmakar, "The First Leap" (English) by Haobam Pabankumar, "The Latent City" (English) by Krishnendu Bose, Gautam Benegal's "The Prince and the Crown of Stones" (English), "What If?" (English) by V K Prakash, "Boond" (Hindi) by Abhishek Pathak, "Chilika Banks" (Hindi) by Akanksha Joshi, "Kya Main Qafir Hoon" (Hindi) by "Sandhin Flora", "Supermen of Malegaon" (Hindi and Urdu) by Faiza Ahmad Khan, "Swayambhu Sen Forsees His End" in Hindi, Malayalam and English by Debashish Medhkar,  Arun Sukumar's "When This Man Dies" in Hindi and English, "Kelkkunnundo" (Malayalam) by Geetu Mohan Das, "Ilisa Amagi Mahao" (Manipuri) by Nighthouja Lancha, "Vitthal" (Marathi) by Vinno Choliparambil and "Nanam Oru Pen" (Tamil) V Ranganathan. PTI