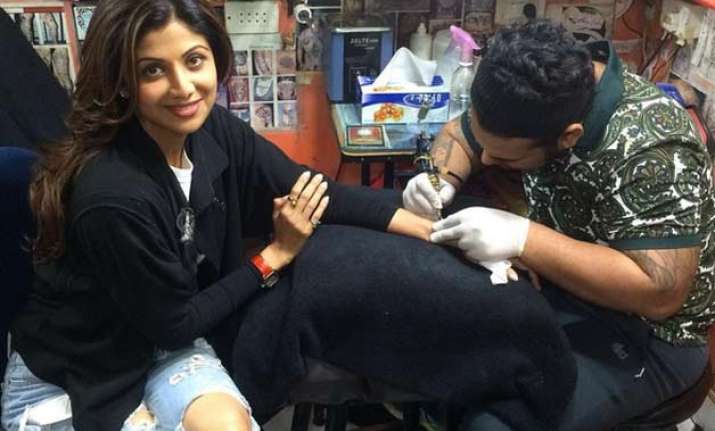 New Delhi: Getting a tattoo on your body is the new trend these days. While many of the B-town celebs have got themselves inked, there is a new name appearing on the list – Shilpa Shetty Kundra.
Yes, the stunning diva has recently got herself a tattoo.
Reportedly, Shilpa wanted to get a tattoo for a quite a long time, but kept mulling over it as she was really scared of the needles. That is why her hubby Raj Kundra didn't believe her when she first told him about her decision.
However, what came next was a complete surprise for Raj Kundra.
Reportedly, Shilpa Shetty Kundra got a tattoo of a swastika which was designed in such a way that it also looked like the letters 'S' and 'K' which are Shilpa's initials after marriage.
According to media reports, the actress was thinking about a perfect design as well for her first tattoo as she wanted one that radiated positive energy.
Shilpa was also reported as saying that a swastika not just brings prosperity and wards off evil and negativity, it also symbolises being one with your higher self.
While the actress simply loves her tattoo, her hubby Raj Kundra was just awestruck by her surprise.