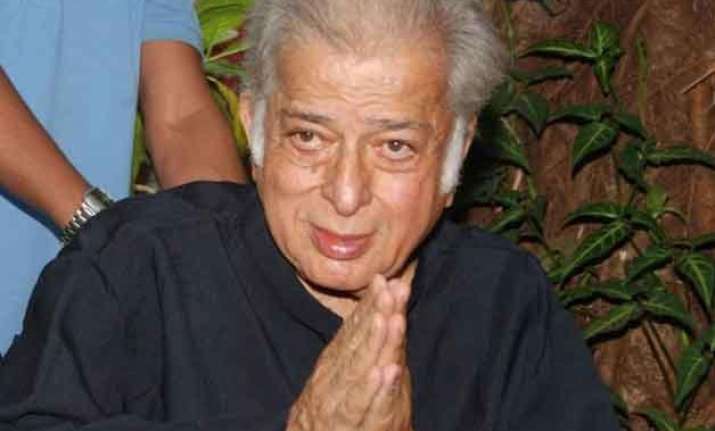 Mumbai:  On yesteryear's heart-throb Shashi Kapoor's 77th birthday on Wednesday, his nephew Rishi Kapoor and veteran actress Shabana Azmi took to micro-blogging site Twitter to wish him a long life.
Known for his work in films such as "Deewar", "Satyam Shivam Sundaram" and "Kabhie Kabhie", the actor had women swooning over him during his heydays.
"Happy Birthday Shashi uncle. God Bless good health and all happiness," tweeted Rishi, who has starred along with him in films like "Kabhie Kabhie" and "Duniya Meri Jeb Mein".
Rishi also shared a photograph of his uncle on the social media platform.
Shabana, who has worked with the screen icon in several films like "Fakira" and "Junoon", praised the actor, thanking him for giving Prithvi Theatre to Hindi filmdom.
"Happy Birthday #Shashi Kapoorji-most gorgeous man. Khush rahiye sehatmand rahiye. Saalgirah Mubarak ho Shashi Kapoor ji. U have been a trailblazer n a huge inspiration. Prithvi Theatre is a legacy u have gifted to our city," Shabana shared in a series of tweets.
Filmmaker Hansal Mehta also wished the actor by tweeting: "Happy birthday Shashi Kapoor. They don't make em like you no more."
Shashi is also known for his rapport with megastar Amitabh Bachchan as the duo entertained their fans with movies like "Deewaar", "Kabhie Kabhie", "Silsila" and "Namak Halaal".
The actor, who has worked in over 100 films in his acting career, has been staying away from the limelight since the late 1990s.