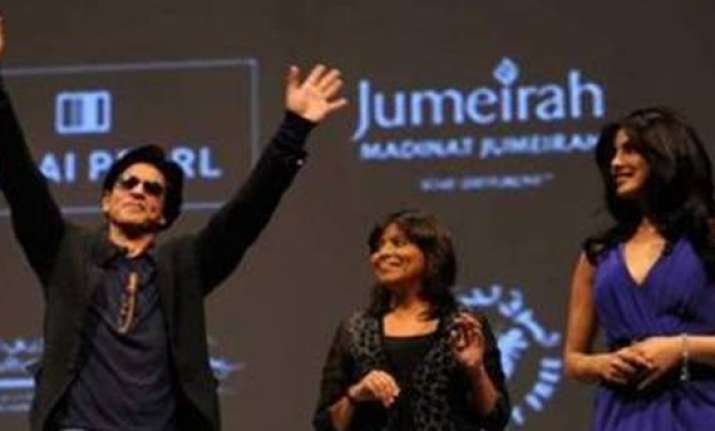 Bollywood superstar Shahrukh Khan and co-star Priyanka Chopra  were in Dubai on thursday to promote their film Don 2 during the Dubai International Film Festival.

Director Farhan Akhtar and producer Ritesh Sidhwani also joined them.


Said Shahrukh Khan :  "When I'm good, I'm good; when I'm bad, even better," he said with his trademark impish smile.

After a fresh round of cheering, the tete-a-tete with the King Khan and the others followed.


Shahrukh confessed that Don indeed is his favourite among the many characters he has played so far. And the reason is obvious; Don is just so much fun!


"There's so much meanness in him, he's so conniving -he troubles the girl and there's no justification for any of his behaviour," Shahrukh told the media, explaining why he loves the character of Don.