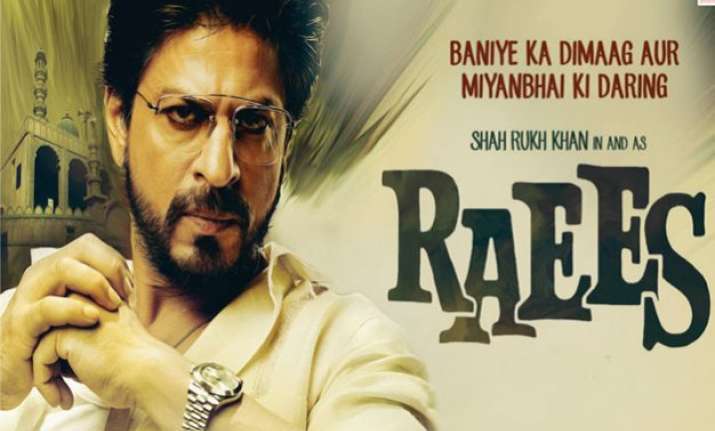 New Delhi: Controversies over superstar Shah Rukh Khan's remarks on intolerance do not appear to be withering away any time soon. The latest in the series of protests that the actor has faced since his comment last year comes from the Vishwa Hindu Parishad (VHP) which is protesting the ongoing shooting of his upcoming movie 'Raees' in Bhuj, Gujarat.
Around 20-30 activists of the right-wing group handed over a memorandum to district officers and demanded withdrawal of the permission given for the shooting of the film. On Wednesday, they protested outside the district Collector's office pressing for the same demand. They shouted slogans against the actor and also burnt and tore his posters.
"From the Collector's office they wanted to go to the place where the shooting is on, which is on the outskirts of the Bhuj city, but we have stopped them and dispersed them," Police Sub-Inspector (PSI) M B Parmar said.
"He should think, living in this country which gave him name, fame and riches; if he goes on speaking about non-existent intolerance, the VHP will never forgive," Gujarat VHP general secretary Ranchod Bharwad said.
"Today there is news that a Hindu temple was attacked and vandalised in Pakistan. Why are they not giving any statement on the intolerance there," he asked.
n his birthday on November 2 last year, Shah Rukh Khan said that there is extreme intolerance in the country. This statement had created a nationwide outrage so much so that many right wing organisations demanded a boycott of his movie 'Dilwale'. Post 'Dilwale's' release, Shah Rukh had also accepted that his intolerance remark was the reason that the movie did not fare well as expected at the box office.
Though recently, the actor has stayed away from addressing any questions of intolerance, seems its ghost will haunt him for a really long time. In fact, a few days ago at a press conference he had denied the question on intolerance saying that it wasn't the right platform to talk about it and he will speak on this topic where people will be discussing it.
Directed by Rahul Dhokalia, 'Raees' features Nawazuddin Siddiqui and Pakistan actress Mahira Khan in important roles.   
With inputs from agencies