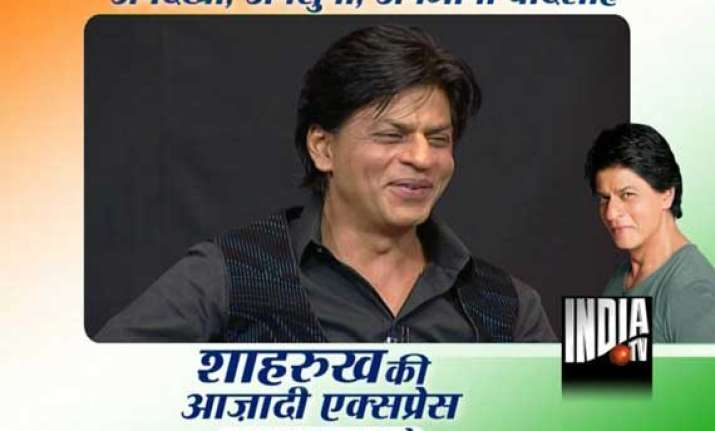 New Delhi:  Shah Rukh Khan was on the sets of India TV to celebrate the 66th Independence Day of India.
Riding high on the success of his latest release 'Chennai Express', the actor was cheerful and even danced to the Bhojpuri tunes.
One of the admirers present in the crowd wished to dance with the superstar and so he can't turn it down. Though it was a bit difficult for SRK to match her Bhojpuri 'latkas and jhatkas' but he learnt and performed the desi steps.
Watch out for the complete show over SRK's celebrating 'Independence Day' on India TV news tonight at 9 PM.