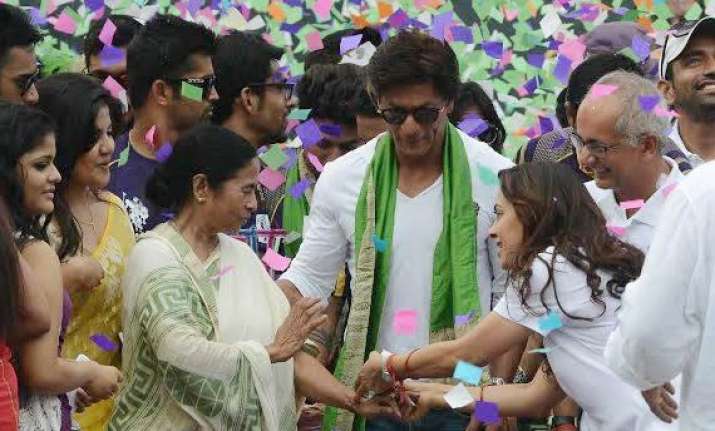 Kolkata,Amid a shower of pink confetti and deafening roar, superstar Shah Rukh Khan Tuesday lauded the tremendous love and support of the city's fans for the Kolkata Knight Riders as he partied and threw kisses during a grand felicitation ceremony at the Eden Gardens here.
The home team, flanked by team owners Shah Rukh and Juhi Chawla, paraded the golden Indian Premier League (IPL) trophy for the over 50,000 sports buffs in the historic arena, while around 1.5 lakh people stood outside, unable to make it to the stadium. 
The crowd went wild as King Khan, donning a hat, blew kisses, waved and did a few steps of his popular song "Lungi Dance" atop an elevated podium.