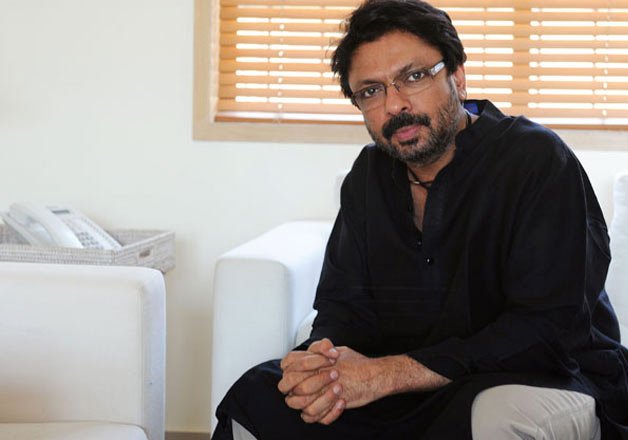 New Delhi: Filmmaker Sanjay Leela Bhansali turns 53 today. The maverick who is known for making films having a larger than life aura, is riding high on the success of his last release 'Bajirao Mastani'. The magnum opus movie garnered loads of appreciation around the globe and was screened at theatres for more than a month.
While cine buffs are still finding it difficult to get over the hangover of 'Bajirao Mastani', it isn't SLB's first which left audiences awed. He can be credited for making spellbinding movies blessed with unforgettable characters.
As he celebrates his birthday today, we bring to you five characters from his movies in which he breathed life.  
Devdas: Devdas (2002)
Superstar Shah Rukh Khan played the titular movie in this adaptation of Sarat Chandra Chattopadhyay's novel. Before him veteran actor Dilip Kumar too essayed the role and it was being said that SRK wont be able to match his standards. But thanks to SLB, Shah Rukh did a brilliant job. The dialogues stayed in the hearts of movie goers. 'Kon Kambhakt Bardasht Karne Ke Liye Peeta Hai'… and you know how it ends.
Sameer: Hum Dil De Chuke Sanam (1999)
At the height of affair between Aishwarya Rai Bachchan and superstar Salman Khan, Sanjay Leela Bhansali made one of the most magical love stories of Bollywood Hum Dil De Chuke Sanam. Sameer, played by Salman, was a blend of fun and commitment in perfect amount. Though, 'he didn't get the girl' in the end, Sameer is one of the most loved characters.
Bajirao: Bajirao Mastani (2015)
Little did anyone know about the Peshwa ruler Bajirao and his life, till Sanjay Leela Bhansali decided to narrate his story in a grandeur way. Ranveer Singh ruled hearts as he brought to life Bajirao's character. From the videos about the making of the movie, we have seen the intricacy which SLB put in to make Ranveer's character nothing short of perfect. Ranveer swept all Best Actor awards at most of the award functions held this year.  
Mastani: Bajirao Mastani (2015)
Mentioning Bajirao without Mastani would do grave injustice to the lovers of the movie. It was a difficult task to portray the Muslim warrior princess' struggles on screen, but Sanjay Leela Bhansali pushed Deepika Padukone's boundaries to attain the unachievable. She looked resplendent as a princess while on the battle field she was a roaring lioness. No wonder, Bajirao ne Mastani se mohabbat ki thi, aiyyashi nai.  
Michelle: Black (2005)
Actress Rani Mukerji was seen in one of her career best performances in 'Black'. Rarely has Bollywood made gems of a movie, which portray the struggles of a differently-abled person aptly. Well, Sanjay Leela Bhansali is known for being one-of-a-kind. As a blind and deaf woman who with the help of he teacher Debraj Sahai (Amitabh Bachchan) completes her graduation, Rani's performance stirred viewers. And the credit undoubtedly goes to SLB.