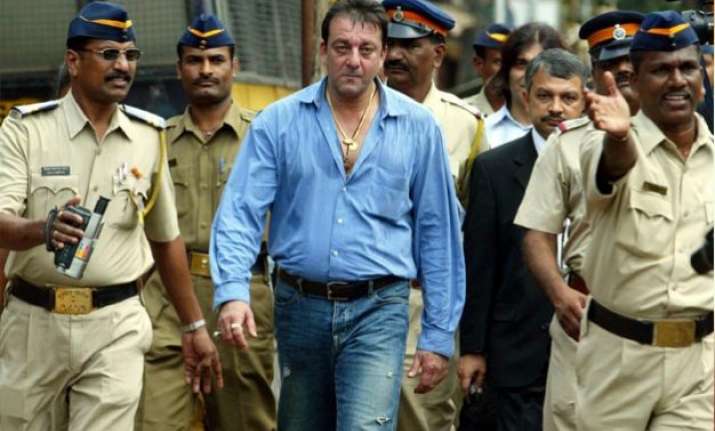 New Delhi: Sanjay Dutt walked as free man from Pune's Yerwada jail after completing his sentence in an arms case in connection with 1993 Mumbai Bomb Blast.
The actor, throughout the 42 months jail term, showed positive demeanour. Every time he came out of the jail on parole he amazed everyone with his energy.
While it is depressing for anyone to spend his life behind the bars, Sanjay Dutt made optimum use of time. Besides working hard to build a chiselled body, Sanju Baba tried his hand in writing.
He wrote around 100 couplets (shayari) while being in jail.  
"I wrote something. And I will release the book, 'Salaakhen'. We will show it to some people. Me, along with, Zeishan Qureshi and Sameer Hingle (inmates) wrote 500 shayari. It is all in Hindi," told Sanjay Dutt.
Interestingly, Sanjay Dutt also used to run a weekly radio show, similar to his movie Lage raho Munnabhai, when he was inside the jail premises. It was hit among the inmates and they used to wait with bated breathes every week for Baba's show.
Well! As of now Sanjay Dutt is out of the jail he will be back in the game of lights, camera and action soon. Director Rajkumar Hirani is even making a biopic on him. In fact the third instalment of Munnabhai series is also expected to be lined up for Sanjay Dutt.