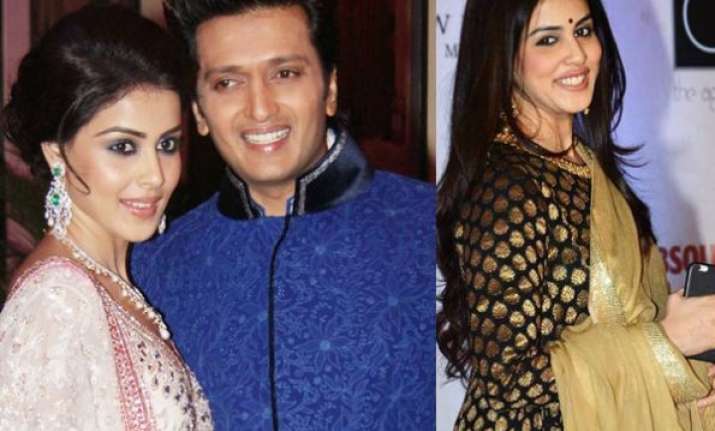 New Delhi: It is known to everyone that Genelia and Riteish Deshmukh are on the way to become parents again. The 'Jane Tu Ya Jane Na' actress is pregnant with their second child and the news is creating quite a buzz ever since it broke.
However, Genelia was never spotted with a baby bump as she was cautious enough to wear loose clothes. But, at the silver jubilee celebrations of Vikram Phadnis, we finally get a glimpse of the signs of her pregnancy.
Dressed in black and gold anarkali, Genelia looked gorgeous. Though, she tried to hide the bump with a duppatta but in vain. What added to the already glittering presence of diva was her million dollar smile and amazing chemistry with hubby Riteish who made sure his wife is comfortable.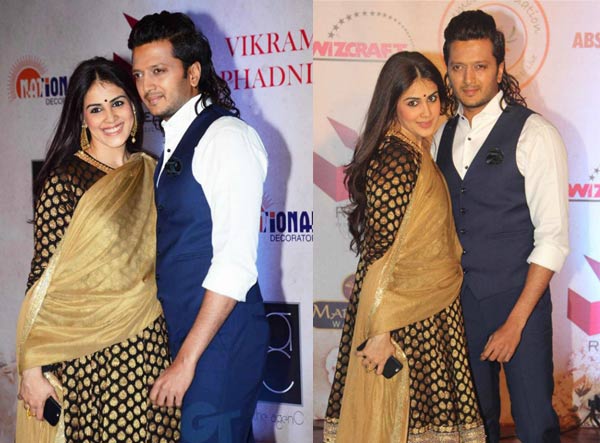 While we were embracing the lovely pictures of the couple, Ritiesh Deshmukh did something special for his adorable wife.
Riteish Instagrammed a photo of him and Genelia holding hands at the party. The couple looked extremely beautiful together but more than the picture it was the lovely caption that caught more attention.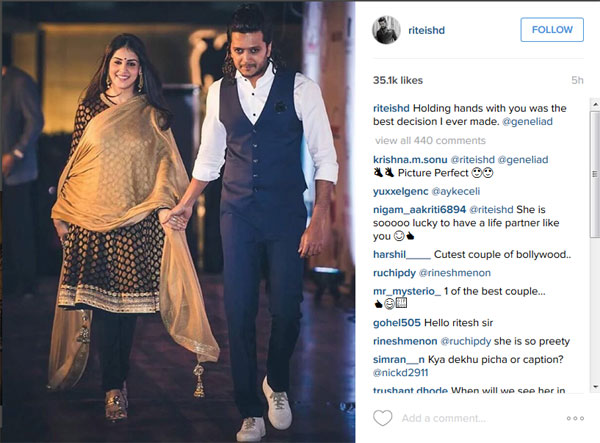 He wrote, "Holding hands with you was the best decision I ever made".
Aww! Riteish has certainly made his wife Genelia feel extra sepcial with this one.
The couple tied the knot in 2012 after 9 years of relationship. Genelia gave birth to their first child, Riaan, in November 2014.