Follow us on Bollywood's evergreen beauty Rekha is again in the limelight for sporting sindoor (vermilion) and this time it's actor Puneet Issar's wife who has pointed fingers on this beautiful Southern diva.
As per the report by Bollywoodlife.com the front page of a Bollywood magazine reads that the Bigg Boss 8 contestant Puneet Issar's wife claims that Rekha - the yester years beauty wears 'sindoor' for the legendary actor Amitabh Bachchan. (Rekha and Amitabh Bachchan allegedly had an affair in 80's.)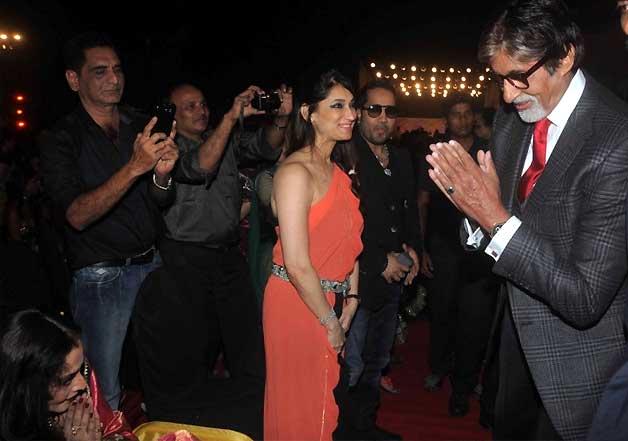 The report further states that how Rekha ignored Puneet Issar inside the Bigg Boss house, when she was there to promote her film Super Nani.
And during the episode Rekha holding Puneet Issar responsible for Big B's injury during the shooting of Coolie also made headlines.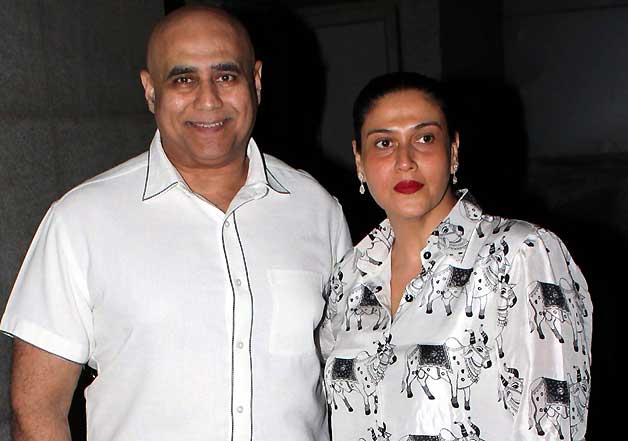 This is not the first time that Rekha is being targeted for wearing 'sindoor'. She had created a stir in the media, when she turned up sporting 'sindoor' at the Bollywood wedding and since she has been seen sporting it a numerous times.
We wonder what would be Rekha's reaction on this!