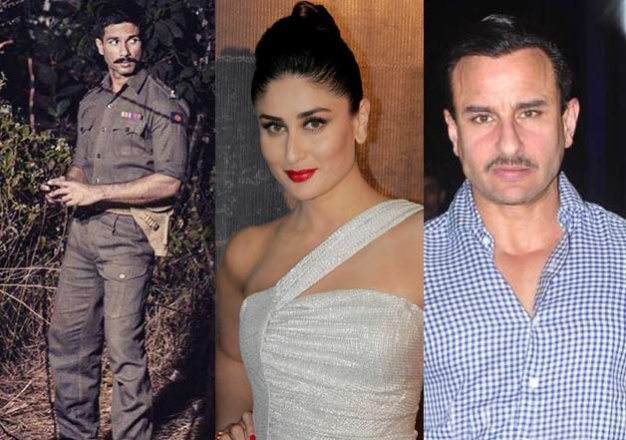 New Delhi: Filmmaker Vishal Bhardwaj raised many eyebrows when he announced that his next 'Rangoon' will star Shahid Kapoor and Saif Ali Khan in leading roles. It was quite surprising for cine buffs when they learnt that actress Kareena Kapoor's husband and ex flame will share screen space.
The two seemed pretty excited for the project too as reflected by their statements.
But seems their enthusiasm has withered away and they are not comfortable around each other. Insiders from the film's sets reveal that both actors don't see eye to eye with each other.
"The two don't talk to each other at all. Once they arrive on the sets, they straight away head towards the van, get ready, do the shoot and zoom off. They aren't even cordial to each other," the insider told a leading daily.
It doesn't escape one's notice that Kareena Kapoor Khan could be the reason for this cold behaviour between the two. Shahid dated Kareena for some years and now she is married to Saif.
It was speculated that sparks will fly off when Shahid and Saif will work together. But the way the two have been talking about each other in public domain put these speculations to bed.
But looks like it is easier said than done and there is bad blood between them.
Set in the era of World War 2, Rangoon has Kangana Ranaut as the lead actress.