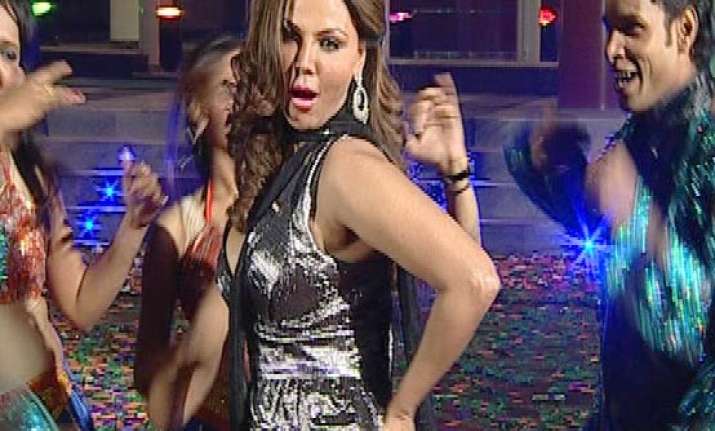 New Delhi, Feb 18: Bollywood actress Rakhi Sawant made a dramatic entry in India TV World Cup reality show Bigg Toss on Thursday evening as she came in a colourfully decked  autorickshaw to the sets.
"I am the original Rakhi, she (Veena) is a Paki", said the popular item girl in Bollywood movies. 
The main contest in the Bigg Toss show appears to be heading towards a Rakhi versus Veena Malik one, as both  made their entries to the luxurious villa.  
"I want India to win the World Cup. It's a long time since 1983 that we had won the Cup", said Rakhi Sawant, after he danced to the popular number Munni Badnaam Hui.  
Asked about her favourite Indian player, Rakhi said, it was Yusuf Pathan, who had the guts to change the game.  
The Bollywood actress also praised Sachin to the skies, saying that she wanted the legendary batsman make big centuries in the World Cup competition.