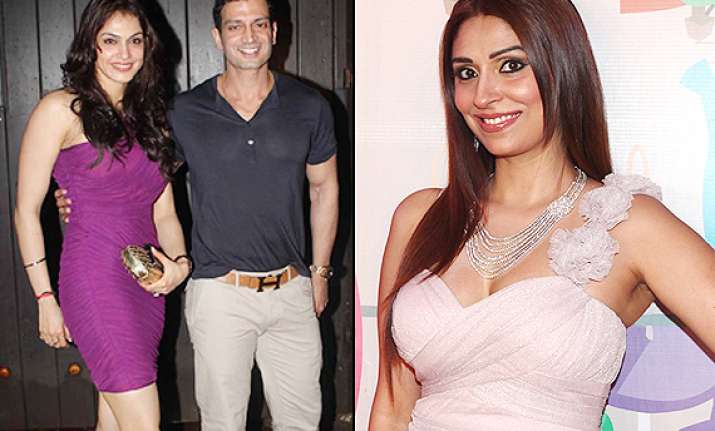 New Delhi: Bigg Boss 5 contestant, Pooja Mishra has accused Bollywood actress Isha Koppikar's husband Timmy Narang of molesting her.
In an interview, the popular model has alleged that Timmy Narang had molested her and even tried harassing her physically. In an FIR lodged at the Pune police station, Pooja Mishra has alleged that businessman Timmy Narang and Jimmy Narang have been following her since the year 1999 and they have even attacked her many a times.
She has even alleged that the Narang brothers had hacked her phone in order to have a complete eye on her.
According to Mishra, Timmy Narang and his friends had hypnotized her and harassed her physically in Mumbai where the model was living with her sister. Pooja has reported that she had to face the same incident during her visit to a Pune hotel too.
Going further in her allegations, the former Bigg Boss contestant had claimed that Ramona Narang, sister of Jimmy and Timmy Narang, had hypnotized her to transport the industrial proposals from her to Isha Koppikar.
Elaborating on the charges of attacking her, Pooja even mentioned an incident where a giant glass was being dropped over her from a nearby building and she narrowly escaped being injured.
The model had even accused the Narang family of spoiling her relationships with the Bollywood biggies including Salman Khan family and Shatrughan Sinha, who once used to be a good friend of Pooja's father.
Mishra has lodged her FIR in Pune, after Mumbai police refused to take an action despite requesting many a time by the model.
In the information provided, Pune police had even gone to arrest the Narang brothers but the accused are not in India. As of now, the required investigation is on in the case.