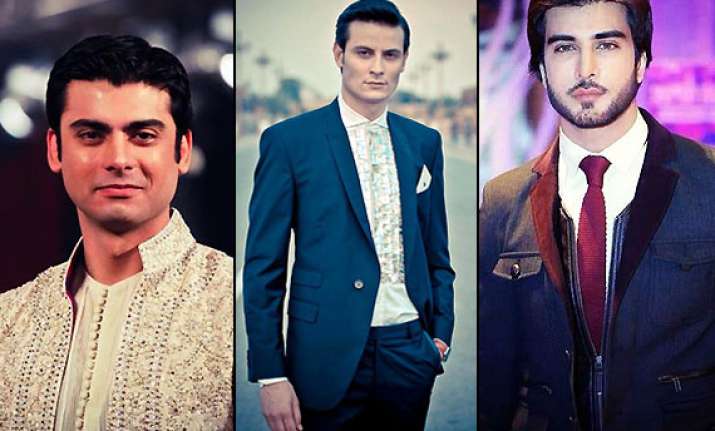 New Delhi: They melted millions of hearts in the middle-east, not just with their charming looks but with their ethnic respectful dialects also and within a short span of time have gained stupendous female following in India.
It surprises me at how many gems have been in the Pakistan fashion industry that went unnoticed by many neighbouring countries including India.
Zee Entertainment has recently brought-in most amazing TV shows from the neighbouring country, Pakistan, through their platform 'Zindagi', and introducing some of the hottest hunks to the Indian audiences, who have already been a hit among young girls.
With the current TV series 'Zindagi Gulzar Hai' storming the Indian household with complete entertainment, actor Fawad Afzal Khan a.k.a Zaroon Junaid has got himself millions of young Indian fans dying to get his glimpse each time he sneaks away from the frame.
Another Pakistan hot model Osman Khalid Butt a.k.a Aunn from famed former TV show Aunn Zara too made his way to win hearts with his innocent charm and naive smile.
These men with their robust look, amazing style sense and fierce attitude are slowly and steadily cementing their foothold in the Indian entertainment industry.
Not just bagging huge modeling assignments, some of them have even caught hold of big Bollywood projects.
Take a look at some of most suave Pakistani actors currently ruling the Indian television industry here...