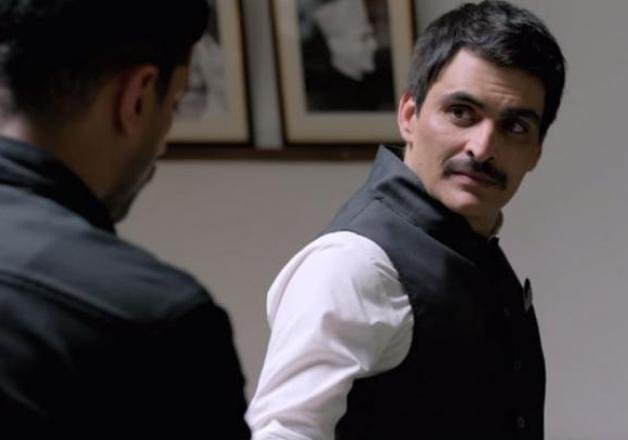 Mumbai: Actor Manav Kaul, who plays the villain in the Priyanka Chopra-starrer "Jai Gangaajal", says that people will fall in love with his villainous character.
"Bablu Pandey, the character that I am doing in this film... I haven't done such an emotional character before. And it is the first time that people will fall in love with a villain. So I am very excited about it," said Manav about the Prakash Jha-directed film.
"It is a rarity that a character of such a villain is written for you, and it's important that all logic is correct for the villain. If you see Bablu Pandey, you would feel that 'even if I was in his place, I would have reacted in the same manner'. I enjoy playing with sub-text and using layers, I consider myself fortunate, sir (Jha) gave me the liberty to interpret in any way I wanted. I had fun interpreting the character," he added.
Manav plays the role of four-time Bankipore legislator in the film and as seen in the trailer, he is stern on occupying the post till he completes eight tenures. A BJP legislator from Bankipore, Nitin Navin, has raised objections to this portrayal and had threatened to take legal action against Jha. The Patna High Court issued notice to Jha and his production company a few days back on the issue.
About his role, Manav said: "This is tough, very difficult, I haven't done a character so tough before. But also because it has been written so well, you love the challenge and doing each and every scene.
"When I heard the narration, I enjoyed it a lot. For about three months, we kept having discussions on it. I was there right from the 12th draft up till the 16th draft, which eventually was shot. And it was fun working with him, the character was developed well.
"I think it is the most fantastic film, a brilliant drama that has been shot. I thought I am lucky because after watching 'Gangaajal' I had wished I was part of such a film."
Manav, who has played crucial roles in critically acclaimed films such as "Kai Po Che" and "Citylights", said that he hopes "Jai Gangaajal" is a turning point in his career.